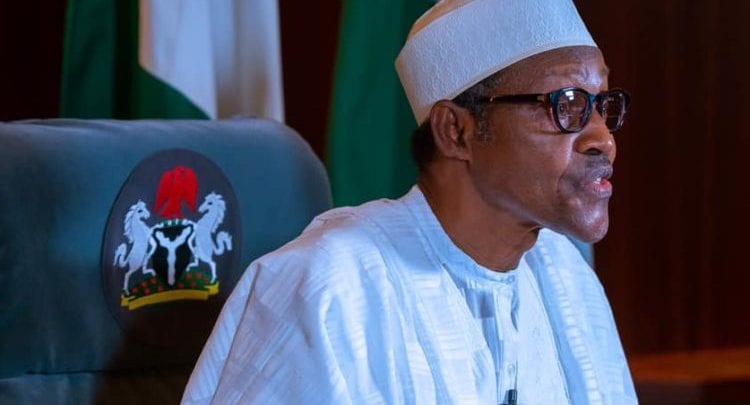 The Presidency has replied critics of President Muhammadu Buhari, who has been seen without face masks on several occasions.
The usage of face masks recommended by the World Health Organisation, is part of the guidelines issued by the Presidential Task Force (PTF) on COVID-19, to curb the spread of the virus.
Special Assistant to President Muhammadu Buhari on Media and Publicity, Femi Adesina, who appeared on Arise News Television on Saturday, said the President does not put on the safety mask for personal reasons.
Responding to questions from the anchors, Mr Adesina said: "The president has his reasons for not wearing and you just have to accept it that way. That's all I'll say.
When asked to share the reason, he refused, saying: "No, no, they are privates to him. But you know that anybody and everybody with him at any given time will wear masks that are safe enough."
Also, Mr Adesina defended his controversial statement that Nigerians cannot order President Buhari around because he was elected.
"Okay, the fact that you have elected a man does not mean you begin to order him around that's what I'm telling you. That's what I'm telling you," he said.
Reacting to the public demand for President Muhammadu Buhari's address from time to time, Mr Adesina stated that Mr Buhari fares better than some countries' leaders.
"There are Presidents all over the world who have not spoken since the pandemic broke out. During this pandemic, our president spoke three times in a month. We must respect whoever we have elected as a president."
He added that the Chinese President did not address the people until the country started winning the battle against the virus.
"The pandemic started as an epidemic in Wuhan China till they got over it. There is no record that the Chinese president spoke until the country got over it.
"Within the space of one month the president made three broadcasts speeches to the country and every day, there are members of what is called a presidential task force on COVID-19, almost daily, they speak to the country."