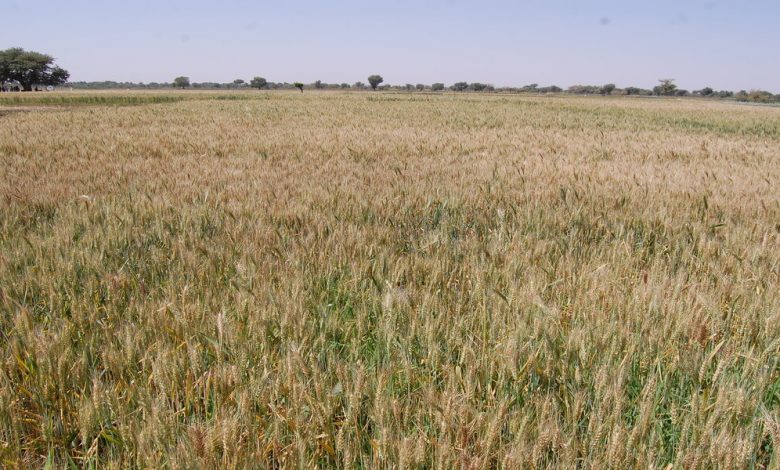 President Muhammadu Buhari has promised to stop importing wheat, which costs Nigeria $2 billion every year.
He advised Nigerian farmers to plant wheat at the Wheat Seed Multiplication farm in Kwall, Bassa Local Government Area, Plateau State.
Buhari, who was represented by Governor Simon Lalong, noted that agriculture is one of Nigeria's most significant non-oil businesses, contributing 22.35 and 23.78 percent to overall GDP in the first and second quarters of 2021, respectively.
He stated that his government's main priority is to guarantee agriculture and farming thrives in order to boost the economy and provide food and energy security for all citizens.
Buhari remarked that Nigeria was on its approach to reaching sustainability in rice, maize, cassava, soybean, peanut, oil palm, and cocoa production, and that wheat cultivation will be completed soon.
He expressed concern on how Nigeria has been spending enormous sums of money on wheat imports, which he says is unacceptably high considering the country's ability to meet domestic demand as well as export.
"It is important to stress that Nigeria currently spends over $2 billion on the importation of wheat annually, one of the key contributors to the nation's huge foreign import bill. This is because millers have had to resort to importation to meet the huge demand for wheat by-products.
"Wheat cultivation, similar to rice, has the capacity to thrive in Nigeria due to the tropical climatic conditions. Currently, wheat is cultivated in many northern states particularly in the dry season due to the high heat tolerance of the seed utilised by farmers," he said.