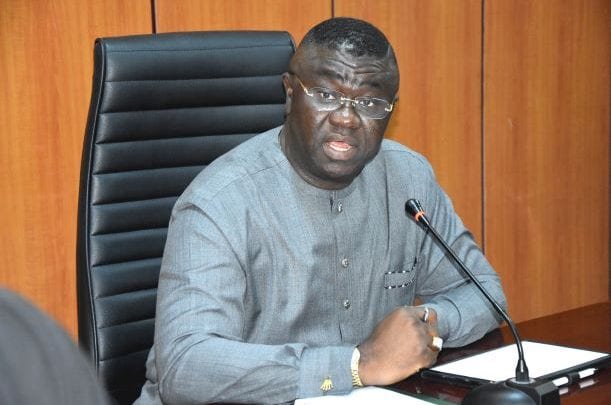 President Muhammadu Buhari will in December unveil the new economic plan, the Medium-term National Development Plans (MTNDP) 2021-2025.
The Minister of State for Finance, Budget, and National Planning, Prince Clement Agba, disclosed this to reporters on Thursday. Agaba revealed that the second MTNDP (2026 – 2030) report is due in February 2021 while the final development blueprint for the Nigeria Agenda 2050 will be ready in July next year.
Agba said the job was being fast-tracked to ensure that annual budgets, particularly 2021 appropriation is derived from the medium-term plans.
He said as a result, in preparing the Medium Term Expenditure Framework (MTEF) being used for the preparation of the 2021 budget, which was approved by the National Assembly, the fundamentals of the macroeconomic framework for the medium-term plan 2021 – 2025 were brought into focus.
Agba added that the macroeconomic indices used for the development of the Economic Sustainability Plan of N2.3 trillion stimulus package to hedge the economy from sliding into deep and prolonged recession due to the impact of COVID-19 had been integrated into the MTNDP.
The minister pointed out that the steps were all taken to ensure that, henceforth, annual budgets are derived from national development plans, to foster plan discipline in successive years.
He also said that the federal government intended to deepen consultations with sub-national governments to ensure that plan discipline is entrenched in the system, if the country is to make the desired changes in the economy.