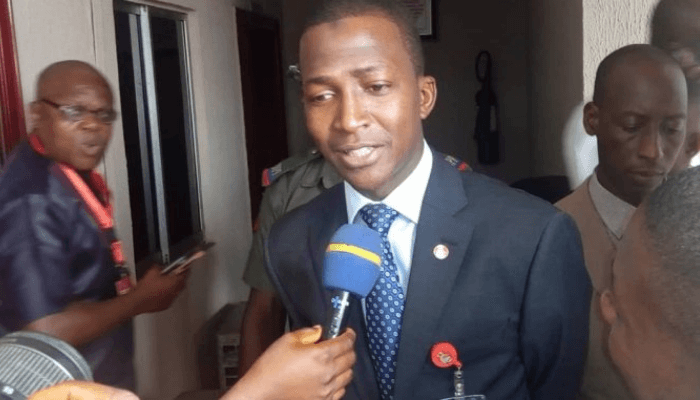 130 anti-corruption Civil Society Organisations (CSOs) have called for the sack of the Chairman of the Economic and Financial Crimes Commission (EFCC), Abdulrasheed Bawa, over alleged politicisation of the anti-graft commission, infringement on human rights of Nigerians, and disobedience of court orders, among other allegations.
POLITICS NIGERIA reports that the CSOs claimed at a joint press conference in Lagos on Tuesday that many abnormalities are happening in the EFCC under Bawa's current leadership.
"Is not the job of the media to see that and independently report?" they asked.
The added: "As this is expected to ease the pain of the masses, we hereby call on the President to also wade into the seeming fixation of the EFCC on certain individuals and the desperation of the Chairman of the Commission to score cheap political goals through unwarranted media trials of non-convicted individuals in the country.
"He should direct Mr. Bawa to step aside until he purges himself of contempt as ruled by a High Court," the spokesman for the Coalition, Olufemi Lawson, said in a speech delivered on behalf of the activists.