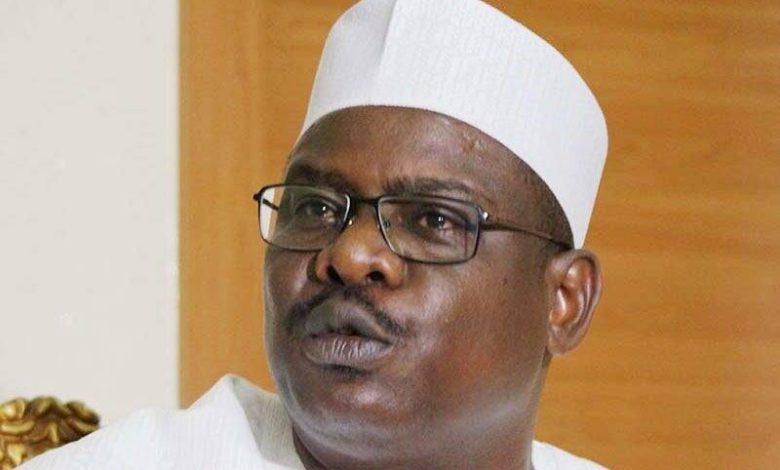 The Senator representing Borno South Senatorial District, Ali Ndume has described President Muhammadu Buhari's 800m Loan request from World Bank as unconstitutional, hence will challenge him in court.
Recall that the President had sought Senate approval for $800 million loan to finance the National Social Safety Network Programme.
According to the President, the loan from the World Bank is aimed at providing succour to the poorest of the poor upon removal of the petrol subsidy.
But Ndume in an interview on Trust TV's Daily Politics argued that the loan is "unconstitutional and unfair."
He said, "I will go to court on that because it is unfair, illegal and unconstitutional. Let me give you example, we are two now in the studio and you say you are going to borrow one million and share among the two of us, how are you going to select the two? Beside that if you are giving to the two and they are the ones to pay that is okay but it is all Nigerians that will pay.
If you give Nigerians today ₦4,000 randomly, how fair is that? In fact, it is unconstitutional because the constitution of Nigeria does not allow you to discriminate.
"These guys they will just use grammar to confuse this old man (Buhari) and he will just approve. He (Buhari) doesn't understand this, they just want to steal the money, we cannot continue to allow this kind of things.
What they are targeting is what they can get out of it not, what Nigerians can get, you can quote me on that, any of them come to challenge me on TV, I will come back to explain myself, they are misleading the President."