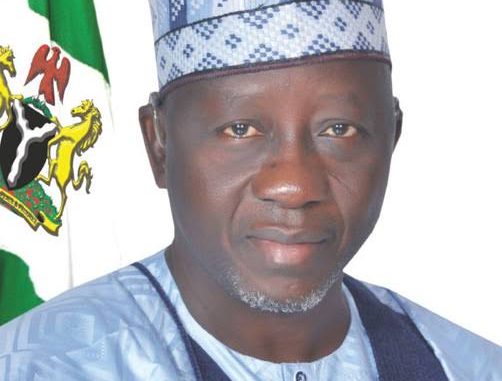 1. BHO recognizes the critical role of political parties in a democracy and the importance of building strong and enduring democratic institutions. We equally recognize that political parties are the bedrock in a multi-party democracy. Therefore no effort to enthrone and build an enduring and sustainable democracy, democratic order and nation can be successful without an enduring political party system built on and guided by the time tested tenets of internal democracy and respect for rule of law. As a Think tank well invested in the battle to enthrone democracy, leadership and good governance in Nigeria driven by the ideology of Buharism viz; Integrity, Patriotism, Justice and Truth, the Buharists Hang Out cannot afford to sit on the fence.
2. The APC is the party of progressivism in Nigeria. Progressivism is entrenched in the party's manifesto and constitution. The party has no doubt come a long way since it was registered by the Independent National Electoral Commission (INEC) on July 31st 2013 after a historically successful merger. We however believe it is very important to further strengthen the party and build it into a truly progressive and democratic institution beyond being just a vehicle for acquisition of power. It is only if that is achieved that the party can better deliver the dividends of democracy to Nigerians, build on the giant strides of the President Muhammadu Buhari APC-led administration since 2015 and the fortunes of the party can be enhanced.
3. As avowed progressives, the Buharists Hang Out (BHO) believes that building the All Progressives Congress (APC) into the truly progressive party that its members and Nigerians at large were promised and earnestly yearn for is very important and that must start by strengthening internal democracy and structures of the Party as well as correcting certain mistakes of the past.
4. Achieving these goals requires experienced, pragmatic, calm headed and calculated leadership; one experienced in both party administration and people and resource management. Getting such a leader calls for a meticulous and objective recruitment process, one which the BHO is glad to be part of.
5. The Buharists Hang Out has carefully and objectively studied the democratic and progressive credentials of all the candidates aspiring to become the National Chairman of the All Progressives Congress and they are all impressive and qualified. We have also considered the possible zoning arrangement of the party and it is our objective verdict that former Governor Tanko Al-makura is primus inter pares in the race.
6. Furthermore, we objectively and factually x-rayed Senator Tanko Al-makura using broad objective criteria and considering a wide range of issues and records, including but not limited to his track record as a party administrator cutting across the National Party of Nigeria (NPN), National Republican Convention (NRC), United Nigeria Congress Party (UNCP), Peoples Democratic Party (PDP), Congress for Progressive Change (CPC) and All Progressives Congress (APC) to his time as Governor of Nassarawa state when as the first elected political office holder and only Governor on the platform of the Congress for Progressive Change (CPC) in 2011 and subsequently from 2015 to 2019 on the platform of the APC he essentially transformed Nassarawa state especially Lafia the state capital from a largely sleepy community to a thriving state and promising city respectively within eight years.
7. Our findings further reveal that Senator Al-makura as Governor of Nasarawa state ensured that there was internal peace and security in the state and harmonious coexistence amongst indigenes of the state of diverse backgrounds as well as between those of neighboring states. He equally gave attention to women and youth as well as the physically challenged; at one time appointing 5 women Commissioners in one fell swoop. We also x-rayed his time as a Senator representing Nasarawa South senatorial district with positive reviews.
8. A successful businessman, trained educationist, executive governor, legislator, experienced party administrator and statesman all rolled into one with practical experience in managing diversity as shown in the case of Nassarawa state; a true and loyal party man, conciliator, unifier and consensus builder, BHO has no doubt about the qualification, capacity and suitability of Senator Tanko Al-makura to unite and reconcile the various interests and blocs within the APC, give members a renewed sense of belonging including youth, women and the physically challenged, strengthen internal party democracy and structures of the party, institute a merit based reward system in the party and ultimately provide the needed leadership to build a truly progressive and democratic party which would be healthy for the nation and our democracy.
9. In view of all the above, the Buharists Hang Out (BHO) hereby endorses Senator Umaru Tanko Al-makura for the position of National Chairman of the All Progressives Congress (APC).
Dr Uche Diala
National Coordinator
Buharists Hang Out (BHO)
21st February, 2022