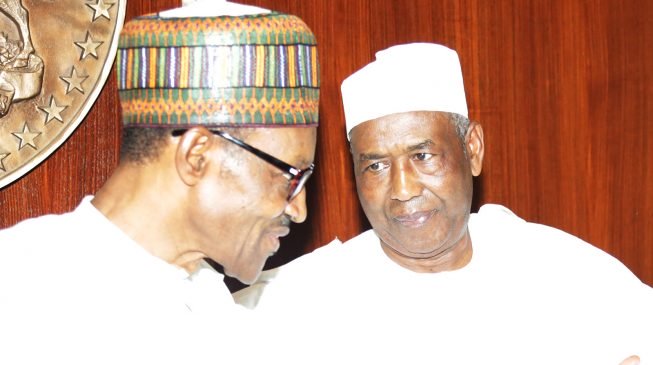 Alhaji Isa Funtua, a self-confessed member of 'the cabal' has reacted to rumours that President Muhammadu Buhari may appoint him the new Chief of staff to replace the late Abba Kyari.
POLITICS NIGERIA recalls that Kyari died last Friday after contracting the deadly COVID-19 virus. Funtua, in a recent interview, said;
"I heard people mentioning my name to replace Abba Kyari, But I take the story as an insult instead… I have once worked with the government in the 80s, worked with white men and also was once a Minister of the Federal republic."
"For someone to mention my name for that position is an insult especially for a man who served as a Minister nearly 40 years ago and out of Government".
Speaking with BBC Hausa on Tuesday, Funtua disclosed that he would rather be employing people than struggling for government appointment.
"At this stage, appointment like that should be for our children and other young people, not for my age mates, Even if they approach the President with my name, he knows he cannot ask me to serve at this age …For God's sake, you mean at my age, I should be waking up at 8 am to go to work?" he asked.
He added that he was "way past that lifestyle" adding that Nigerians should stop making a 'caricature' of Public office.