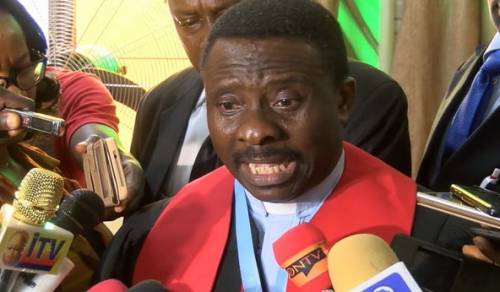 The Kaduna state chapter of the Christian Association of Nigeria, CAN, has condemned the incessant attacks on Kajuru communities in the northern state.
State CAN chairman, Rev. John  Hayab, gave the condemnation in a press statement issued in Kaduna on Thursday.
Hayab urged the federal and state governments to find a lasting solution to the wanton destruction of lives and properties by bandits in the area.
CAN, however, commiserated with the people of Kajuru and appealed to the residents to work together to promote peace and security of their community.
The statement read, "CAN Kaduna State chapter is disturbed by the frequent attacks on Kajuru communities. Recently, the general frenzy is that despite the continuing attacks on hapless Kajuru communities, those responsible for ensuring the security of lives and property are only but playing lips service to the security challenge.
"The question is this: is the federal government been told the truth about the happenings in Kajuru or that she has chosen to ignore the defenceless people of Kajuru to suffer alone?
"The big challenge is that those who should see these killings as a war against her citizens are busy displaying a sectional preference to a section of its citizens. What they do is rhetoric but no concrete and genuine action."
"We call on the government "to truly take on its constitutional role of protecting innocent citizens or else in the long run society may end up in chaos and the people everywhere may take up arms as their God's given right to secure themselves.
"Leadership is a serious business of safeguarding lives and prosperities. Hence, leadership is not about oratory but the taking of firm steps and actions towards stopping evil from destroying the land."