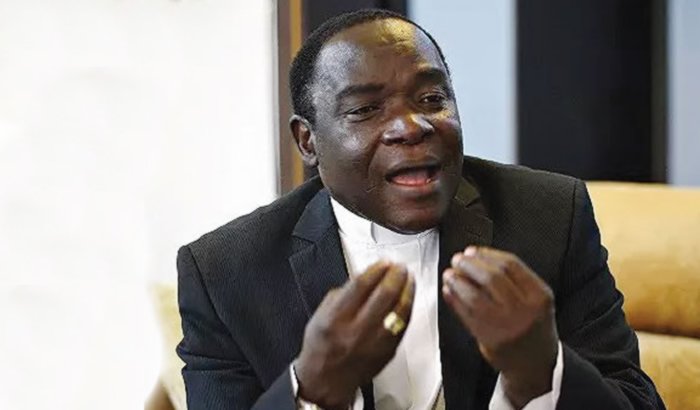 Nigerian bishops from Ibadan Archdiocese, Ilorin, Ondo, Oyo, Ekiti, and Osogbo dioceses, in a communique jointly signed, have thrown their weights behind Matthew Kukah, the Catholic bishop of Sokoto diocese, for criticising President Muhammadu Buhari.
Kukah had come under heavy criticism by the presidency after he wrote the United States Congress and accused the Buhari-led cabinet of showing preference to people of his religion, which according to him, has worsened the rivalry between Christians and Muslims.
Reacting to Kukah's allegation, the presidency, in a statement by presidential spokesperson Garba Shehu, said the cleric is on a desperate mission to discredit the administration, adding that what he did with the letter was to spread falsehood.
In the communique in which they show support for Kukah, the bishops stated that their colleague (Kukah), in "his patriotic and frank presentation, called attention to some verifiable data and statistics about the Nigerian situation on that privileged international platform. He spoke for authentic Christians and Muslims who are under persecution. No doubt, he intended to solicit the support of that forum which many Nigerians believe holds the promise of some assistance and relief from our current national crises.
"The Federal Government however has characteristically gone up in arms against the person of Bishop Kukah and his purpose. It is commonly said that when there is a problem in a democracy, more democracy is needed to solve it. Sadly enough, our current federal government does not seem to subscribe to this.
"For the sake of our democracy, that right, exercised with responsibility, must be protected. We support Bishop Kukah in his effort to unveil the truth about the Nigerian situation in order to ameliorate things. We call on the Nigerian government to learn not to see criticism as an attack or a crime."