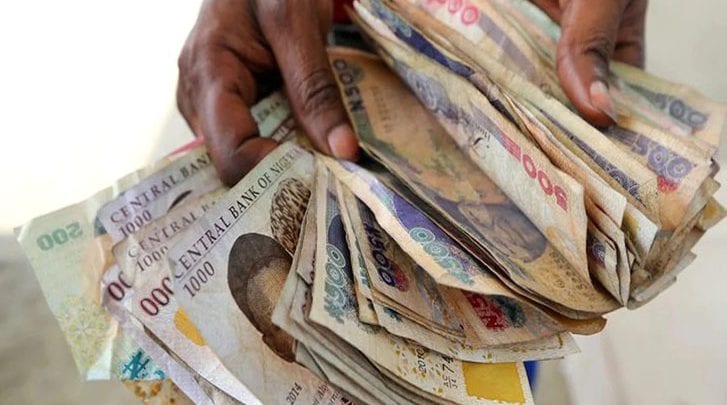 The Central Bank of Nigeria has released the 2020 annual report, which states that a total of 67,265 banknotes with a nominal value of N56.8 million were confiscated last year.
The volume is 20.8 per cent less than 84,934 pieces seized in 2019 and 12.18 per cent short of the nominal value. In the previous year, around N64.7 million was confiscated.
"At end of December 2020, the total issuable notes (newly printed notes and counted audited clean notes) was 592.94 million pieces, compared with 726.43 million pieces in 2019, representing a decrease of 133.49 million pieces or 18.38 per cent," the report said.
Last year, CBN cut its expenditure on currency printing from N75.5 billion spent in 2019 to N58.6 billion. The central bank had spent the N64 for the same process in 2018.
"The total cost incurred on printing of banknotes in 2020 amounted to N58,618.50 million, compared with N75,523.50 million in 2019, indicating a decrease of N16,905 million or 28 per cent," the report noted.
The report also found that N1000 and N500 bills dominated the confiscated denominations, accounting for 69.06 per cent and 30.79 per cent respectively.
The two highest denominations accounted for 99.85 per cent of seized fake naira, with smaller denominations taking only 0.15 per cent.
According to the statistics, the ratio of seized counterfeit notes to the volume of currencies in circulation was 13 pieces per million, meaning that one out of every 77,000 banknotes in circulation last year was fake.