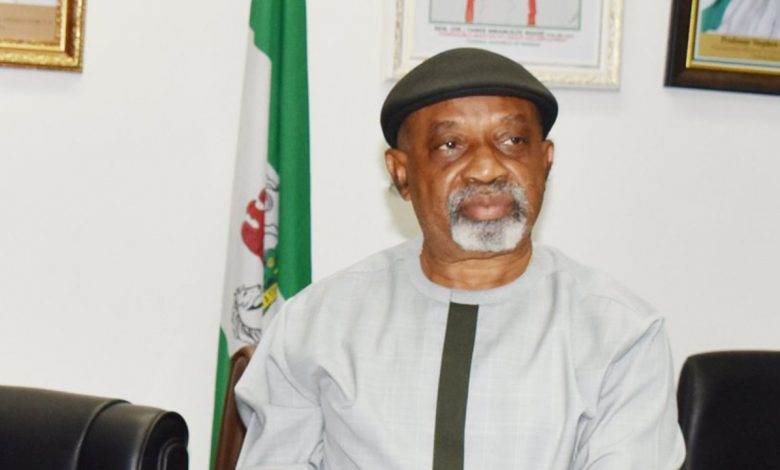 Minister of Labour and Employment Chris Ngige spoke about how the meeting between Igbo leaders and President Muhammadu Buhari was brokered.
Previously on Friday, an Igbo delegation, led by First Republic Minister of Aviation Chief Mbazulike Amechi, met with President Buhari to discuss the Indigenous People of Biafra's demand for the release of Mazi Nnamdi Kanu.
Mr Ngige said yesterday during an interview with Vanguard on Sunday that Mr Amechi was the first person who suggested the meeting to him.
"He said that it is what will give him the last joy before he departs from this planet," said Mr Ngige. "So, I am happy to be involved in it.
"I acted as a facilitator, he copied me the letter to Mr President and called me on the phone when he had not gotten any reply. With my own copy, I met Mr President."
Mr Ngige also asserted that the president "doesn't hate" the Igbo people, and he would consider the demand, adding, "How he will [fulfil the demand] I don't know now, but there are so many constitutional provisions in which the president can exercise his powers".
"President Buhari can use the prerogative of mercy, he can use pardon, he can use nolliprosequi, he can use withdrawal of charges," said the former Anambra State governor.
"He knows what is best for the country and for our Igbo Nation because our place is in turmoil. The South-East is in turmoil economically, politically and security-wise."