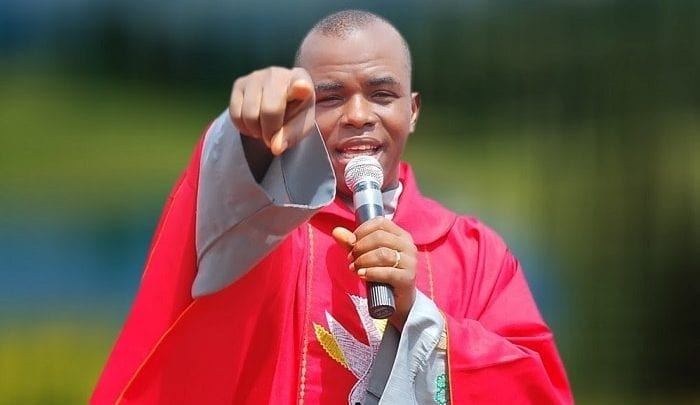 Leader of the Indigenous People of Biafra, Nnamdi Kanu has called on the Igbos to defend Father Ejike Mbaka in the wake of a contract scandal he is currently embroiled in with the Nigerian presidency.
It will be recalled that Mbaka faced heavy criticisms after Presidential aide, Garba Shehu accused the cleric of turning against President Muhammadu Buhari over his refusal to award contracts to him(Mbaka)
Shehu in a statement last week said that Mbaka visited the president at the State House demanding contracts as a reward for his support in the 2015 and 2019 general elections. He claimed Mbaka once brought three contractors to the President and insisted he must be rewarded for his support to the President.
However, Kanu in a statement via Social media, stated; "Rev. Father Mbaka MUST be defended regardless of his perceived faults.Don't allow the trusted character assassination antics of the Janjaweed Caliphate to cause you to hate your own."
"After we subdue the Caliphate we can then come home and allocate blame in-house. Never join outsiders to destroy your own".