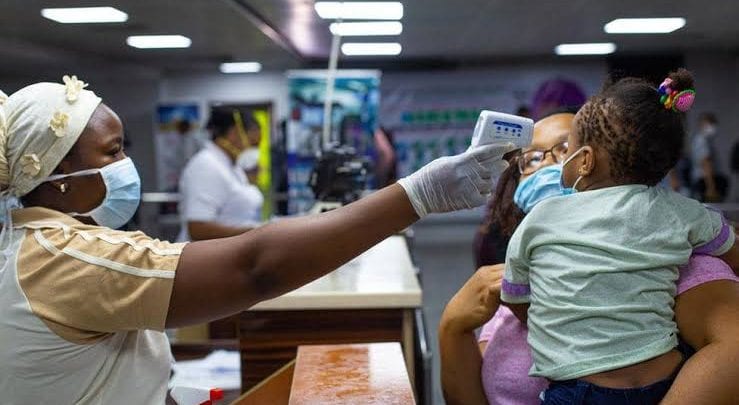 The Federal Government has said it is not ready to impose travel a ban on travellers from countries where high cases of coronavirus are recorded.
Coronavirus disease, also known as Convid-19, is a respiratory illness whose cure has not been found.
POLITICS NIGERIA reported how the outbreak has claimed lives across the globe and threatened the global economy.
Meanwhile, Nigeria, which recorded its first case on February 24,  has decided to screen visitors entering the country from  China (where the disease originated last year), Japan, Iran, Italy, Germany, France,  South  Korea and Spain.
It should be noted that some African countries like South Africa authorities have denied travellers from those affected countries entry to their country.
Although there have been other cases of the virus, but they proved negative.
Speaking in Abuja on Monday,  the Minister of  State for Health, Dr Olorunnibe Mamora, said the FG  decided to screen visitors from the eight countries after the World Health Organisation declared the coronavirus outbreak a  pandemic.
Mr. Mamora said, "Despite we have not recorded a confirmed COVID-19 case in the last one week in Nigeria, it is important to remember that we are still at high risk like other countries. We will continue to monitor returning travellers that fit our case definition and improve our surveillance, detection and risk communications.
"We have carried out a review of our case definition. We have added three new countries to the existing list of five high-risk countries with widespread community transmission. These are France, Germany and Spain. Therefore, eight countries are on our priority list – China, Japan, Iran, Italy, Republic of Korea, France and Germany," He was quoted by Punch newspaper.