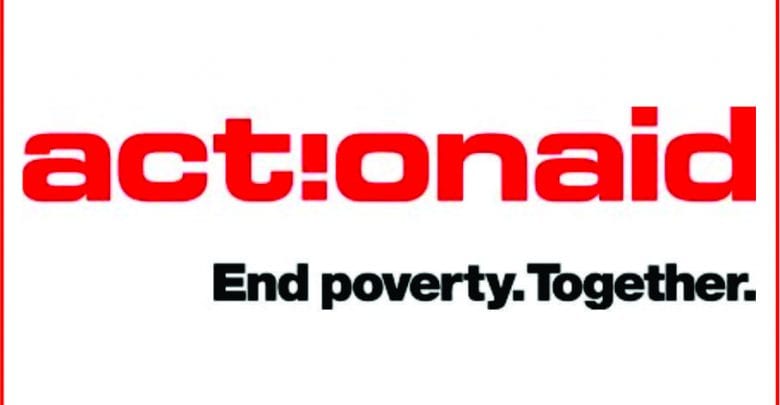 As part of means to cushion the effect of the coronavirus lockdown and movement restriction, ActionAid Nigeria and her local partner – Humanity Family Foundation for Peace and Development (HUFFPED), have provided palliatives to 230 households in Wesere and Aivoji communities in Badagry in Lagos.
The distribution was led by ActionAid Nigeria's Communications Advisor, Kemi Akinremi and they also met with the Chairman of Badagry West Local Council Development Area, Joseph Gbenu Henugbe.
''Aivoji and Wesere are the 2 communities funded by ActionAid Nigeria's local fundraising initiative, Community Sponsorship. Besides, Wesere community is also very far from the city centre and is closest to Benin Republic. Before the emergence of COVID-19, residents of Wesere community access basic facilities like health care and market in neighbouring country, Benin Republic. However, with the closure of the border, they have been unable to access markets for purchase and sales and the distance, bad road leading to the community have made them vulnerable at this time", Mrs Akinremi said.
The Executive Director of HUFFPED, Henry Adenigba also noted that: ''Women in the community specifically requested for food and we – ActionAid and HUFFPED decided we should provide them with a 2-weeks supply which comprises of 5kg of rice, 10kg of beans, 10kg of garri, half crate of egg, and other food condiments like a roll of tomato paste, maggi, and salt."
One of ActionAid Nigeria's pioneer celebrity Ambassadors – Actress, Hilda Dokunbo sensitized members of the communities on precautionary measures for staying safe amidst COVID-19 outbreak and advised them on taking extreme individual and communal responsibilities to ensure they remain healthy.
Representing the women association in Aivoji community, Mrs Sarah Onu, thanked ActionAid Nigeria and HUFFPED for the continued generosity in the last 2 years. While, the representative of Wesere community, Awonronsu Maumeh said ''I rely heavily on handouts from people in the community because my disability has restrained me from being able to work and my children have also gone to town to look for a source of livelihood. They often send me money to feed but it is not regular. With the provisions from ActionAid, my 2 weeks feeding is assured."
The local council chairman, Mr Joseph concluded by enjoining ActionAid and the partner, HUFFPED to consider extending the generosity to more communities in Badagry West as palliatives from the government need to be augmented.