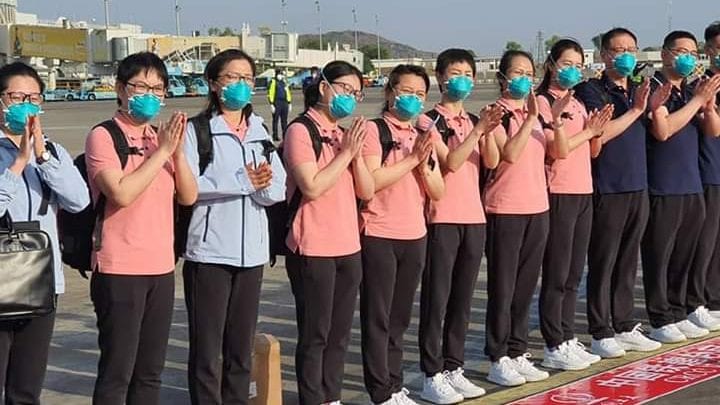 The Chinese Embassy in Abuja has spoken on the whereabouts of its medical practitioners who came into Nigeria last month to assist the fight against novel Coronavirus.
According to the Embassy's spokesman, Sun Saixiong, the 14 medical experts are not guests of the Nigerian Government.
Saixiong said they were brought into Nigeria by one of its leading construction giants, CCECC in collaboration to help the country in preparing for the containment of the virus.
He said "The Embassy of China is not directly involved in what the medics do daily but we have always been supportive of our companies to fulfill their social responsibilities in Nigeria and we do appreciate their collaboration with their Nigerian brothers and sisters," Saixiong said.
"We are aware also that the medics have completed their quarantine period cooperatively and respectfully strictly prescribed by the Nigerian Health authorities and manner to help contain the pandemic in the country."