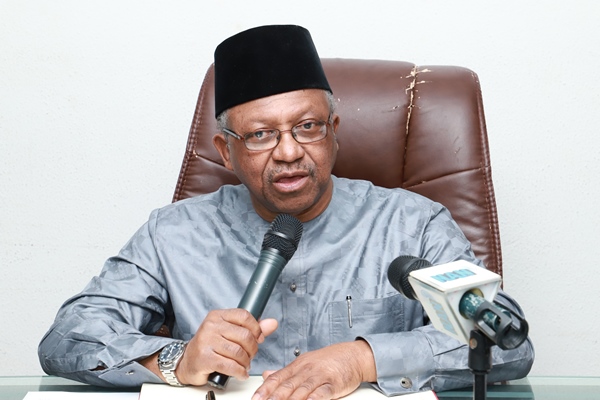 Nigeria's Minister of Health, Dr Osagie Ehanire has stated that the use of herbs to treat the deadly novel coronavirus is not discouraged.
During the daily Presidential taskforce briefing on COVID-19 on Tuesday, Ehanire, while responding to a question on the use of herbal remedies for the treatment/prevention of the Coronavirus, said that so far the herbs don't cause 'harm', Nigerians can use it.
He also encouraged traditional medicine experts to work with the ministry of health and NIPRID on developing a possible cure for the virus.
"There are also traditional remedies that say that they boost your immune system. I receive almost every day a letter from traditional practitioners who are offering traditional medicines that they have put together and praising the quality and the efficacy of this medicine."
"Well, so long as they do not harm, we do not object but I urge the Department of traditional/complementary medicine and the ministry of health to look into these ones and work with the Nigerian Institute for Pharmaceutical research and development, NIPRID."
"They are responsible for finding and analysing medicine or looking into products of plant origin to see what is medicinal in there. NIPRID will be able to find out what works and if it works." he said.