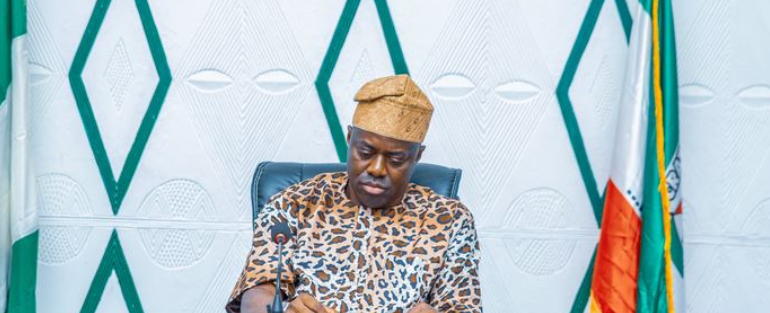 The Governor of Oyo State, Seyi Makinde, has ordered his aides and everybody who had contact with him in the past few weeks to go into self-isolation.
Mr Makinde, who was tested positive for the deadly disease earlier this week, made this known while speaking on Fresh Fm on Tuesday.
"I took the test the same time as the Secretary to the State Government and when the result came out, they said one tested positive and the other, negative and it turned out to be that I came out positive and she came out negative.
"So, everyone that has had contact with me, we are asking them to go into self-isolation and as soon as any of them shows any symptoms, then they get tested."
Giving updates on his COVID-19 case, the governor said: "Well, I still don't have any symptoms. As I am talking to you, I can take my body temperature, I have a thermometer and it will read it out to you [temperature is read out by the thermometer as 36.5 degrees Celsius.
"But the fact that I have no symptoms is why I have been insisting that people maintain social distancing, follow hygienic practices and stay at home. Because we don't know who you are interacting it. It may be someone with COVID-19 without even knowing it. So, even a gathering of ten, the maximum that I allowed in Oyo State, may still expose you to COVID-19.
"So, the bottom line is; first, this thing is real. Two, we have to halt the way we interact with ourselves, at least, until we have a handle on the disease itself."
Nigeria has over 100 cases of Coronavirus as at the time of filing this report. Aside Mr Makinde, Kaduna Governor and Bauchi Governor are also battling with the menace.