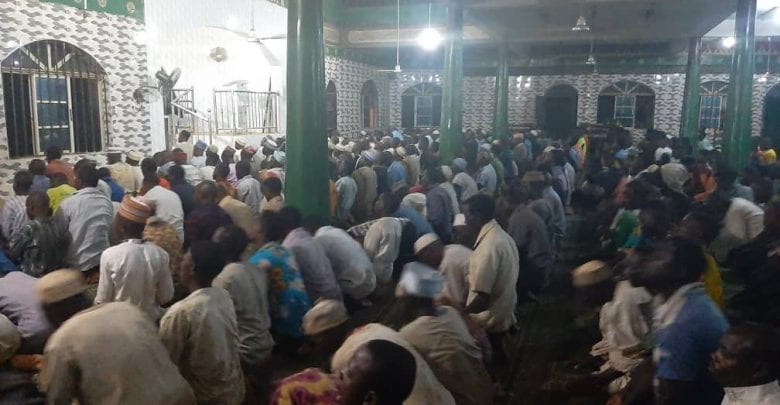 A group, Libra Advocacy for Development Organisation, has called for improved medical care for the masses amidst Coronavirus pandemic.
The group in a statement by its spokesperson, Adepoju Joel said as the nation continues to grapple with the effects of the Coronavirus on individuals and businesses, Nigerians have expressed concerns with the level of preparedness by the federal government towards combating the deadly virus.
"Ever since the first outbreak was discovered in Nigeria on 27 February 2020, NCDC, the government agency headed by Dr. Chikwe Ihekweazu has swiftly responded by setting up multiple testing and isolation centers across the country while also developing regimen for the treatment of infected persons.
"While the swift responses provided by NCDC and state governments have been commendable, the nation still has a large coast to cover in keeping up with the lethal virus. The bad state of our health infrastructure has exposed massive government neglect of the sector and now makes the entire populace vulnerable to the infectious disease.
"With less than ten testing centers in 36 states of the federation, more than 150 million Nigerians are oblivious of their status as only the elites, politicians and their associates have access to diagnostics centers setup by the government. Compared to South Africa which currently conducts 5000 tests each day, our present capacity means that Nigeria could only conduct a few dozens COVID-19 tests per day leaving a large proportion of the lower and middle classes to self-diagnosis and over-the-counter medications, contrary to WHO's strategy of maximum testing to effectively identify and isolate infected individuals.
"Apart from the problems posed by inadequate testing centers, the nation also has a shortage of isolation centers where victims of the plague could be treated. Lagos with a population of about 20 million inhabitants has less than five isolation centers suggesting that the state may not be able to curtail an explosion of positive cases when such occur. "
"Essential items, including nose masks, hand gloves and sanitizers, which could be used to prevent a spread of the virus are also in short supply and a large number of people still go out without these mitigants. Failure of government to regulate prices has seen the costs of these essentials skyrocket and often becoming unaffordable for the average person. "
"Healthcare workers, who are the only line of public defense against COVID-19, also share a part of our inefficiencies as they are periodically forced to down tools to demand improved remuneration and better work conditions. Apart from being available in very reduced numbers, health care workers in the country are poorly trained and lack personal protective equipment (PPE) to keep them safe from an infection that has killed more than 60 doctors in Italy alone. "
"A recent driveby federal government to engage the private sector as critical stakeholders in the fight against Coronavirus is now starting to materialize. Currently, donations into the government-initiated COVID-19 relief funds is more than 10billion naira and looks likely to increase further.
"These funds should be utilized for the purposes that they were collected. Multiple testing centers should be set up to increase our capacities for identifying people who have the virus even when they are asymptomatic."
"Isolation centers should be established with state-of-the-art equipment to ensure that infected persons get the best treatments. Sanitizers, nose masks, hand gloves and other items should be distributed freely to the entire populace. Personal protective equipment should be made available to our doctors, nurses and other health care professionals to keep them safe as they treat persons infected with the virus. In addition, remuneration for health care workers should be upwardly reviewed as an incentive to motivate them. The government should also resolve existing issues with health sector unions to forestall unnecessary industrial actions.
"There should be increased funding for our universities and research centers to increase efforts aimed at finding a cure for the debilitating disease. More doctors and nurses should also be recruited to raise our present figures.
"COVID-19 has in arguably dealt a blow to our economy. Within days of the lock-down order declared by President Muhammadu Buhari, individuals and businesses have started counting their losses. Airlines, manufacturing companies, services organizations, transport companies, small businesses to mention but a few are under locks as Abuja, Lagos and Ogun states continue to observe the shutdown directive. In order to cushion the effects this is likely to have on the populace, government should come up with a more responsive economic stimuli to help people keep their jobs and also ensure that our vital companies are able to continue operation after the virus is defeated.
"More importantly, period of trials such as this often presents developmental opportunities for countries to harness. In the post-COVID-19 era, Nigeria should witness an industrial revolution where the nation is able to manufacture most of her needs with less dependence on importation. Our health sector, which has always been neglected, should now receive more attention."