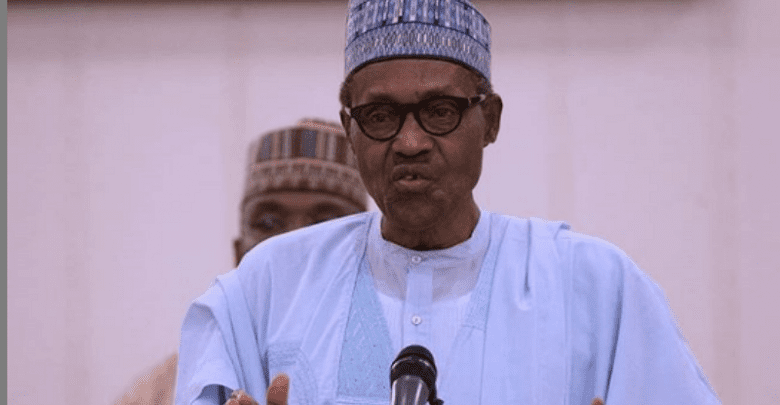 A right group, Coalition for Revolution (CORE), has spoken on why they are protesting against the administration of President Muhammadu Buhari amidst Coronavirus lockdown.
The group in a statement signed by its co-convener, Baba Aye, said the pans, pots protest became necessary in order to demand unequivocally #FreeStandardHealthCareForAll!
The statement read: "The Central Bank of Nigeria (CBN) has raised a bailout of #50billion to banks as well as #200billion to the private electricity companies. Government, however, feigns being poor asking for donations from individuals and corporations. All of these economic policies show the intensification of neo-liberals in a pandemic. This is why mass hunger is now edging the Covid-19 to form the danger hallmark.
"Nigerians cannot continue to suffer double from coronavirus and hunger virus. The #RevolutionNow movement supports the several revolts in Warri; Sapele; Gwagwalada; Onitsha; Lagos; and Abeokuta. We believe that we must uniformly protest against the blatant refusal of the government to democratically and programmatically show responsibilities to the several hardships that the working people are going through. This is why we call on millions of Nigerians to join the #PansPotsProtests from Saturday, April 25th to May 2nd where people are to stay in front of their houses; balconies and verandas, observing the social distancing and hitting their empty pots and pans!
"We need to tell the world that hunger is spreading massively in Nigeria, competing only with Police and soldiers' brutality. The coronavirus is the third most hazardous as it is. It is on this note that we demand as follows: No Palliatives, No Lockdown Corporation, #FreeStandardHealthCareAtAllLevels, No To Naira Devaluation, Diversify the Economy, Stop the dependence on oil and services sectors and End Police and Military Brutality Now; democratic solutions to all insecurity issues."
The group is demanding #100,000 cost of living allowances (COLA) for all adult Nigerians, cost of Study Allowance (COSA) of #100,000 for all students in tertiary institutions, Pay at least #150,000 hazard allowances to all health workers now and also End To The System of Greed and Power.
It said: "Come Saturday 25th by 12noon, let us unite and hit our empty pots and pans sounding to the world the hunger and hardships ravaging our bellies and bones".