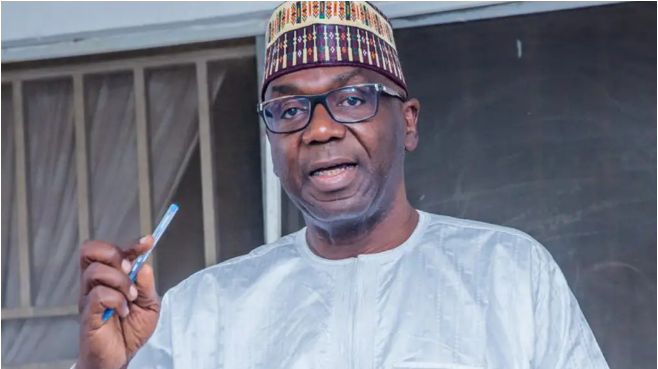 Following the protest staged by some health workers in Kwara, the state government has promised to roll out insurance packages.
POLITICS NIGERIA understands that the health workers at the General Hospital, Ilorin, the state capital, have downed their tools due to the poor working conditions at their workplace, amidst the coronavirus pandemic.
The workers, under the aegis of the National Association of Nurses and Midwives (NANM), protested on Thursday.
They decried the non-supply of Personal Protective Equipment, essential equipment needed to safeguard them while treating suspected COVID-19 patients brought to the hospital
However, the workers have vowed not to resume work until necessary conditions are met.
Responding to this on Friday, the Chief Press Secretary of the Governor, Rafiu Ajakaye, said the state government is aware of the situation at the facility.
"This administration has no match in terms of investment in critical infrastructure in the health sector and commitment to professionalism and welfare of workers. We will continue to do more. Despite the global scarcity of PPEs, there is not a single public hospital in Kwara State that the government has not given PPEs."
He said the authorities have made sure that no health worker attends to high-risk patients without the necessary PPEs to protect our workers.
"For those directly working at the isolation centre, the government is rolling out insurance package for them as a way of encouraging them to do more for humanity at this time. Can we do more? We definitely can do more and we are doing more within the resources available to the state," he assured.
It should be noted that the state recorded its first two cases last week. The development was followed by a lockdown of the affected local government area, Offa.
In the state so far, 26 tests have been conducted. While 2 came back positive, 15 persons have tested negative and 9 results are pending.