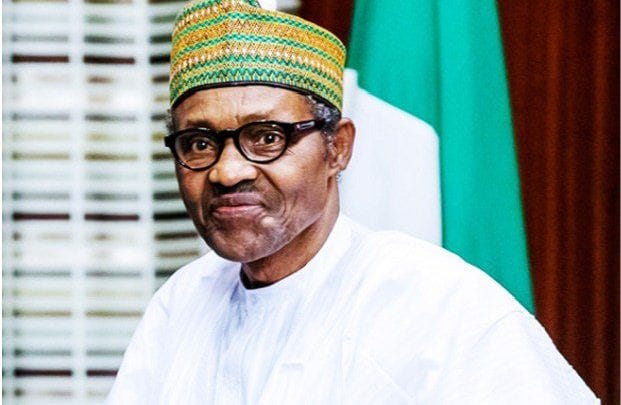 The Coalition of United Political Parties, CUPP has called on President Muhammadu Buhari to lockdown Kano state immediately after the mysterious death of several people in the state.
In a statement on Sunday evening signed by the Spokesperson of the group, Ikenga Imo Ugochinyere, the group raised an alarm that the COVID-19 virus may be responsible for the deaths and it was spreading rapidly.
"The Nigeria opposition coalition, CUPP has raised alarm over the rising cases of the coronavirus infection in Kano State which in the last few days had led to the shutting down of the test centre due to contamination and infection of some staff of the centre."
"With alleged reports that the Commissioner of Health, the Permanent Secretary and other functionaries of the Ministry of Health are also infected leaves the State without it first line of administrative defence as that line had already been taken out by the virus. This alarm is also coming on the heels of reports of strange deaths happening in the State and the lack of containment actions for about three to four days." the statement read.
The opposition group also made 10 demands from the Nigerian government in order to ensure proper containment of the COVID-19 virus.
1. "Immediate declaration of health emergency in Kano and deployment of all medical resources of huge nature to Kano and takeover of the management of Kano COVID-19 issues from the incompetent Ganduje regime which has already mismanaged the situation and have put citizens health in jeopardy with capacity to threaten national security."
2. "We demand that President Muhammadu Buhari issues an immediate lockdown of Kano immediately and deployment of military, police and all security's agencies of huge magnitude to enforce at all cost the lockdown of Kano."
3. "We demand that immediate national relief and palliative rooted in all villages and wards in Kano be deployed not the jankara palliative of the Humanitarian Affairs Minister that has turned into a media jamboree and photoshoot to help ensure that the pains is reduced on the Kano people."
4. "We demand that nobody is allowed to leave or enter into Kano State until the growing rate of the infection is contained, infected people identified, isolated and treated and their contacts identified."
5. "We demand that public schools and public infrastructures/buildings be immediately converted to emergency hostels with mini foams and all the homeless and orphans and children roaming the streets of Kano evacuated and moved into such abode and taken care of till the virus is contained."
6. "All the quarantine laws and more should be enacted and use of maximum force where necessary used on religious, political or traditional leaders who violate the lockdown or safety rules."
7. "Emergency mobile testing and sample collection centres and health response unit be deployed in the 44 Local Government Areas of Kano State immediately."
8. "We advise the governors of States sharing borders with Kano to immediately ensure strict no entry or exit into Kano for 14 days."
9. "We urge the governors of the states to immediately ensure 14 days detention, isolation and treatment of any travellers from Kano and Lagos who enters their state as required."
10. "We demand that the President directs the immediate lockdown of Kano State including all entry and exit points."