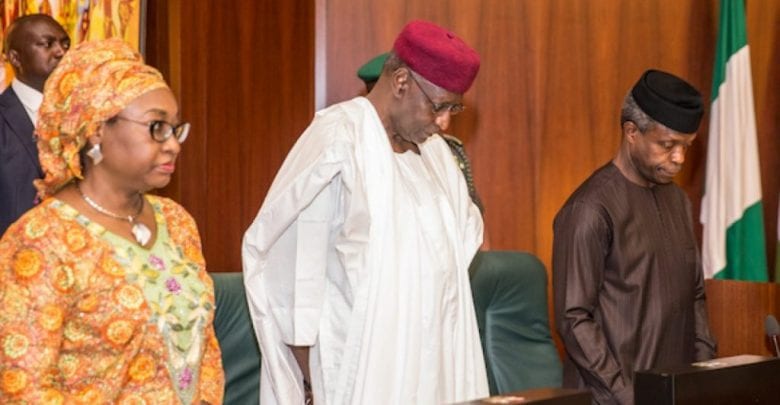 Governor Bello Masari of Katsina State, Governor Yahaya Bello of Kogi State amongst others may be tested for Coronavirus after coming in contact with Abba Kyari, the Chief of Staff to President Muhammadu Buhari.
Politics Nigeria reports that Kyari has tested positive for Coronavirus (COVID-19) pandemic, while the president negative to the dreaded disease.
Kyari was said to have travelled to Germany where he is suspected to have contracted the disease on March 7 and returned about a week later.
He went to discuss a deal signed between the Federal Government of Nigeria and the energy company towards improving the electricity supply in the country.
Meanwhile, aside from the president's Chief of staff, some prominent politicians and business mogul were said to be at the event as well.
Since his return, Kyari has met with Governors Masari and Yahaya Bello of Katsina and Kogi states respectively.
He has also met with the Inspector General of Police (IGP) Mohammed Adamu, among others.
After he came back from Germany, Kyari attended the wedding ceremony of Hassan Adamu, son of the Inspector General of Police, which held in Abuja on March 14, the same day he arrived in the country.