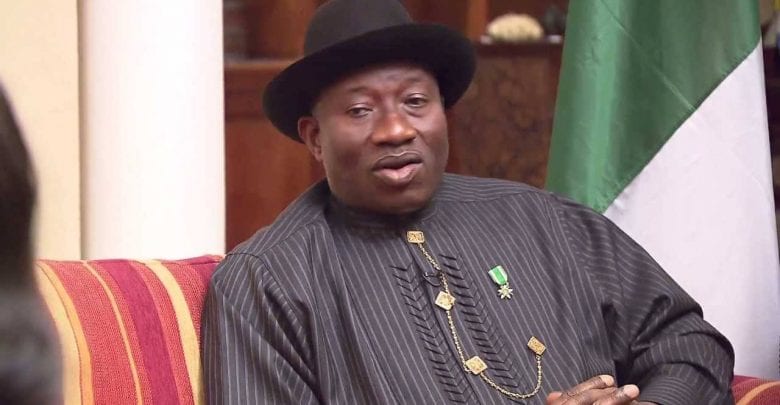 Former President Goodluck Jonathan has said the Coronavirus pandemic may give rise to dictatorship across Africa if adequate measures are not taken to curb the disease.
The former Nigerian leader made this known during a webinar organised by the Kofi Annan Foundation on Friday. Jonathan added that with lockdown enforced in many countries due to the dreaded disease, the credibility of various elections may be questionable.
"For democracy to be acceptable, elections must be credible; the process must be transparent and observers must participate especially for presidential elections," he said.
"Currently, no international observer can travel to any country to observe elections. If you look at the case in Burundi where even the president announced that if you go there to observe the election, they will first quarantine you for 14 days. For the observers, it will be very difficult.
"It becomes clear that if elections will go on, definitely the credibility may be questionable. Nations may not have options than to go on with their elections but if they must go on, certain key things must be done.
"If you take Nigeria for example, our authority does not give any authority the power to extend the tenure of any elected official. So, under this condition, if there is complete lockdown, you are just between the devil and the deep blue sea.
"So, it is quite a dangerous period. But I believe it may not be extremely bad because in most cases of the lockdown, it is limited. Nobody wants to die in the process of democracy but at the same time, nobody wants his or her rights to be jettisoned using the COVID-19 pandemic as an excuse."
Jonathan also commended the efforts of Nigerian governors in curtailing the spread of the virus in their states.
"In Nigeria, I have seen one thing about the management of the COVID-19 which is also positive," he said.
"We've seen the role played by the state governments, and some of the state governments are even looking post-COVID-19 era the economy of their people.
"And I have seen what could be described as the devolution of powers with the governors."