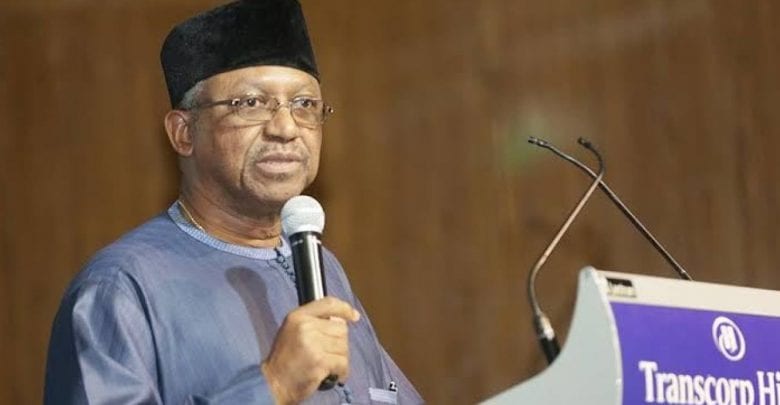 Many Nigerians on social media have attacked the minister of health, Osagie Ehanire, for disowning Chinese medical expert who came to support the fight against COVID-19 on Thursday.
Mr Ehanire, while responding to questions during the Presidential Task Force press briefing in Abuja disclosed that doctors are not guests of the Federal Government.
He maintained that the 15-member team of Chinese medical personnel who arrived in the country on April 8 only came share their experiences in fighting the COVID-19.
POLITICS NIGERIA recalls that before the arrival of the Chinese, some Nigerians including the Nigerian Medical Association (NMA) said the decision of the government is an 'embarrassment'.
Speaking on Thursday, the minister was quoted saying: "The ministry of health is not their host, so we cannot always explain what happened to them or where they are".
Furious Nigerians have however stormed the social media to express their displeasure over the minister's comment.
See tweets below:
How could these people speak from both sides of their mouths 😩

— Tobe (@TobeAsomugha) May 14, 2020
Their coming did not yield the required results, as such, they are doing social distancing from them.😂

— Marx (@Messiah50096973) May 14, 2020
We knew their mission. And they are done with what they came for.
One day it will no longer be hidden.

— Nino B (@NinobrownB) May 14, 2020
If someone now say he regret being a Nigerian, People will crucify him after all these so called our leaders can make one think otherwise

— DAMMY (@Dammylink) May 14, 2020
See how your making fool of yourself and family trying to defend a clueless govt.

— Bennylinks (@Simdibenjamin) May 15, 2020
You should know…or why were they invited, they didn't come here on their own volition..or did they?? It's actually questions all the way… And you are the 'go to' guy for this one.

— Ch1nn1ie Duchess (@Rhumeey) May 15, 2020
🤭🤭🤭🤭They are probably in one Bush looking for bats and pangolins…..to make corona soups… Or in Zanfara digging for gems..

— 🏝️🏝️🏝️Vérité🏝️🏝️🏝️ (@RealMykel24) May 14, 2020