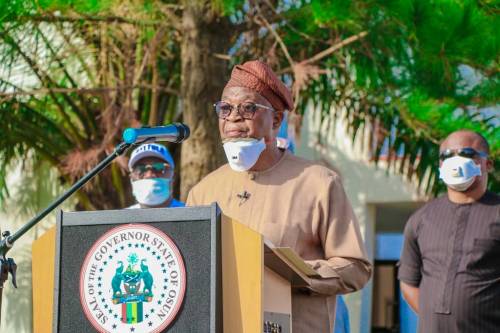 The Osun state government has revealed a plan to focus on the Agricultural sector after the Coronavirus pandemic. This was disclosed in a statement sent to POLITICS NIGERIA by Funke Egbemode, the state Commissioner for Information on Tuesday Monday.
She said the State Executive Council met virtually on Monday during which the matter was discussed.
Mrs Egbemode said 12 Local Government Areas have also earmarked about 2000 hectares of agricultural land in addition to the existing Farm Settlements across the State.
"On Thursday, May 21, the State will be flagging off its planting season. It has already moved farming equipment into its Ila Farm Settlement.
"At the launching, the State Government will be distributing improved seedlings, pesticides, and herbicides, knapsack sprayers, among other things, to improve yields of farmers in the state. The State Government will also train 1000 farmers in specialized farming," she said.