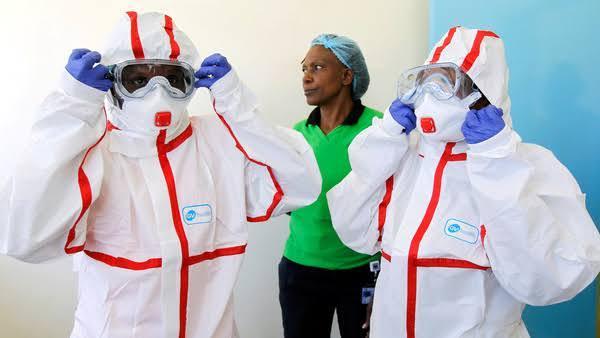 The Nigeria Union of Journalists (NUJ), Osun State Council, has advised its members and asked them to protect themselves while carrying out their duties during the Coronavirus period.
The state government had ordered a total lockdown in the state to curb the spread of COVID-19.
Meanwhile, journalists are excepted from the lockdown. Hence, the Union asked its members to use the necessary kits for protection.
The admonition was contained in a statement signed by the Union Chairman, Kehinde Ayantunji, and made available to POLITICS NIGERIA.
"We are equally worried and concerned as a union, this is trying period for Nigeria and the state government must put in its best to enhance the capacity of the enforcement team and employ Adhoc staff if necessary to ensure total compliance and provide necessary kits including sanitiser for Journalists and all other essential workers."
"We urge the people of the state to comply with the lockdown and observe laid down the social distance and necessary hygiene. It is in the larger interest of the state."
"We also appeal to the police and all other security agencies to be civil in the course of enforcing law and order on the lockdown directives and cooperate with journalists on essential duties to ensure easy movement."
"Just a reminder to the security agents that the exemption includes those responsible for the interstate circulation of daily newspapers. We also enjoin our members who are not on duty to stay at home and avoid interstate movement for those two weeks."
"The union secretariat will be alive to monitor the situation and respond accordingly.
"The union also commended the state government over proactive steps in curtailing the further spread of the virus.
It urged the government on various technical responses and communication committees to always make important information available and respond swiftly to questions from journalists to prevent the spread of fake news.