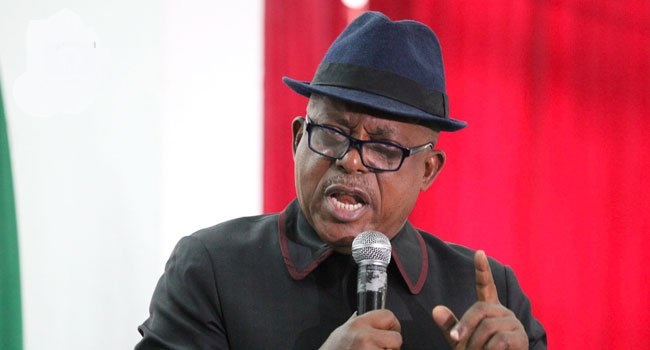 The Peoples Democratic Party (PDP) has again tackled the Federal Government over the relaxation of the Coronavirus lockdown in some states.
The opposition party said President Muhammadu Buhari and the All Progressives Congress (APC) are not interested in the safety of Nigerians.
According to a statement by its spokesperson, Kola Ologbodiyan, the party said President Buhari lacks direction and focus in the fight against the spread of the virus.
He said Nigerians should not "resign to fate and jeopardize their lives following President Buhari's failure to find direction in the fight against the spread of COVID-19 in our country despite the huge resources at his disposal."
The opposition party also described the Presidential Task Foce on COVID-19 as incompetent and "had compounded the situation by crippling the economy after which they are now leaving Nigerians to their fate without providing any therapeutic or operable containment strategy to stem the rising spread and fatalities of COVID-19 in our country."
"Our party notes that the inept leadership of Buhari Presidency failed to engage our indigenous medical experts and manufacturers for homegrown solutions in therapeutics, test kits and ventilators; leading to an avoidable spike of the pandemic in our country"