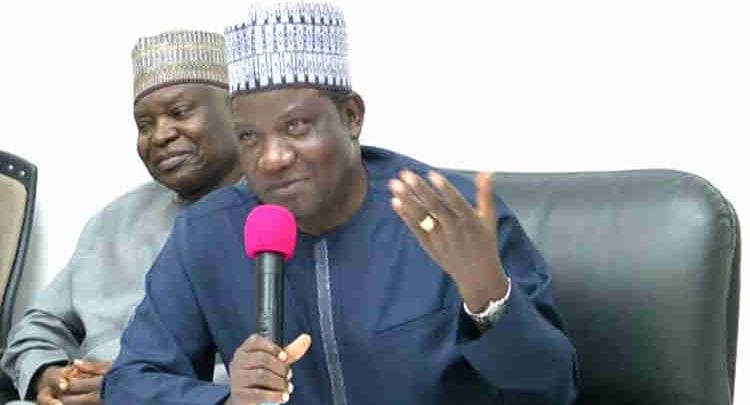 The Governor of Plateau State, Simon Lalong, has revealed the calibre of people entitled to palliatives from the state government.
He disclosed that salary earners and beneficiaries of the Federal Government's Social Investment Programmes in the state are not considered as vulnerables and as such not qualified for palliatives.
While speaking during a state broadcast in Jos on Friday, Mr Lalong said he is not blind to the hardship of the needy.
"We are not blind to the hardship and inconveniences this emergency has caused, accordingly, the government has constituted a committee headed by His Excellency, the Deputy Governor, Prof. Sonni Gwanle Tyoden and has directed the immediate commencement of distribution of palliatives to the most vulnerable and weak amongst us.
"Let me clarify that these palliatives, which will in due course also be complemented by the Federal Government, are strictly for the needy", he explained.
"Already, about 61, 616 beneficiaries of the National Social Investment Programme under the N-Power, poorest of the poor and School Feeding Programme have been receiving their stipends based on President Buhari's directive.
"These are not people that should be looking forward to any other palliatives because they are already being taken care of.
"Similarly, workers who are receiving salaries as and when due should not expect to partake from the palliatives. Let us consider the truly vulnerable ones at this period," he added.,