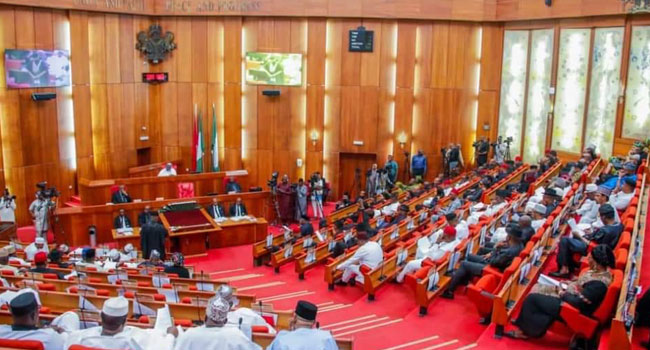 The Nigerian Senate on Tuesday observed a minute silence for late health workers and commended others who are alive for the job well done so far.
While many were asked to stay indoors during Coronavirus lockdown, health workers were exempted and many of them even lost their lives trying to treat Coronavirus patients in Nigeria.
The Senate leader, Yahaya Abdullahi, requested that the senate honor the health workers who have lost their lives to the dreaded virus.
He said: "Mr. President, distinguished colleagues, you are aware of the COVID-19 pandemic ravaging the country and how our health workers are working hard to curtail the pandemic.
"I rise through Order 43 to request this hallowed chamber to observe a minute silence for the health workers who lost their lives in line of battle and to also appreciate those working to curtail the pandemic despite the hazard".
After the one minute silence, President of the Senate, Ahmad Lawan, said his leadership will continue to do the needful to support all health workers in Nigeria.