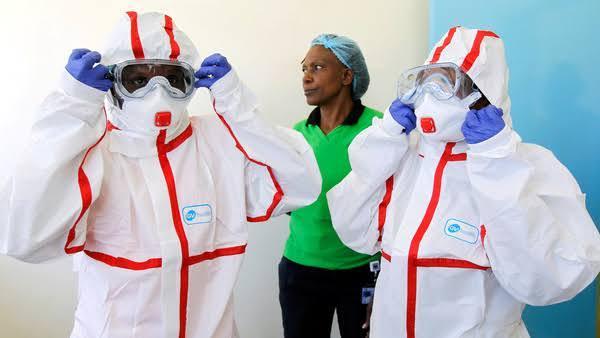 The government of the United States of America has made known the reason why it is keen on evacuating its citizens from Nigeria following the spread of Coronavirus pandemic.
The US mission in Nigeria had earlier announced that its decision to evacuate the citizens via a post on its official Twitter handle on Monday.
It urged interested nationals to fill specific forms on its website.
"The U.S. Consulate in Lagos has confirmed multiple emergency flights for this week departing from Lagos and Abuja. Please do not come to the airport until we have contacted you directly. Please shelter in place and await further information", its statement read.
Aside from the US, Isreal and France also evacuated some nationals from Africa's most populous nation.
However, in a statement of Tuesday, the US consulate gave reasons for the decision.
"In times of emergency, the first priority of the U.S. Department of State is the safety of American citizens overseas. For that reason, throughout the world, we are working to ensure that Americans who want to return home are able to get home.
"We appreciate the efforts of the Nigerian government to keep everyone safe. It is also understandable that many Americans will want to return to be with their friends and family at this time, especially those who did not plan for an extended stay in Nigeria.
"Please note that the U.S. Mission is still operating and plans to continue the important work of representing the American people here. We ask all Americans who remain to join us in abiding by the rules the Nigerian Government has put in place to keep us all healthy and safe. By working together, we will get through this crisis together," the statement added.
This newspaper reported that Nigeria has over 100 cases of Coronavirus. Eight have recovered and two deaths recorded.