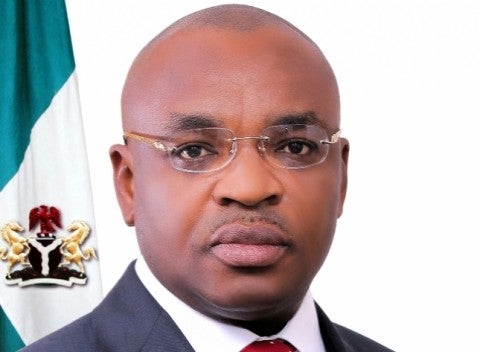 Akwa Ibom state governor, Udom Emmanuel, has failed to shut down education activities in the state amidst coronavirus pandemic.
Speaking on a television programme on Saturday, the governor said since the state is yet to record any case, he's not willing to shut down any school.
"For emphasis, let me state here unequivocally that there is no confirmed case of COVID-19 disease in Akwa Ibom State as I speak to you. Functional ambulances and rapid response teams are on standby to move suspected or confirmed cases, if any, to the Emergency Operation Centre at Ikot Ekpene."
"The Emergency Operation and Treatment Centre (EOC), in Ikot Ekpene is ready to serve as an isolation/treatment centre to receive, and care for any confirmed case of COVID-19 infection if it occurs."
"The State Ministry of Health is in constant communication with National Centre for Disease Control (NCDC) and the Directorate of Public Health Services has received sample collection kits from NCDC and are updating the management of the Ministry on, global, national and State COVID-19 data and information daily," the governor said.
"I would like to remind you of some symptoms of the infection which include: Fever, cough, sore throat, difficulty in breathing, generally feeling unwell (malaise), common cold (catarrh or runny nose, sneezing, cough). Anyone with these symptoms should self-isolate and invite our Emergency Response Team for assessment and follow-up."
"We encourage you to report members of your family or friends with these symptoms to the Ministry of Health. Your report will be held and treated with absolute confidentiality. The Ministry of Health has already provided the emergency telephone numbers for you to contact the State's emergency team at any time of the day."
"Given the measures aforestated, it is our belief that there is no need to shut down our public schools, which are supposed to close in a week's time," he further said.
"This disease has no political colouration. It does not and will not spare those to be infected along political lines; therefore, we should put aside our political affiliations and tackle this issue as an existential threat.".