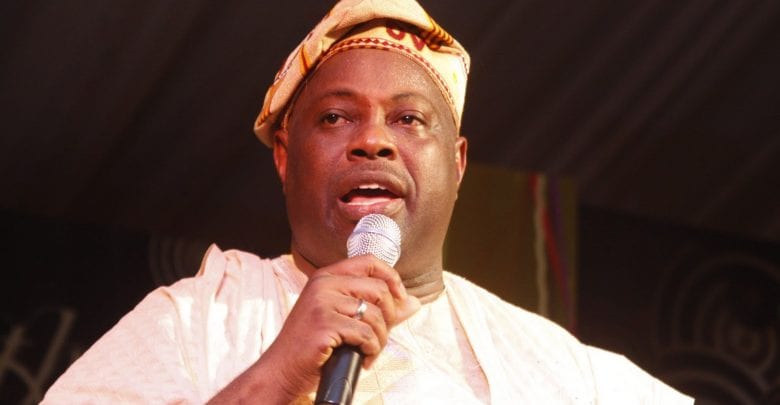 The Publisher of Ovation Magazine and former presidential candidate, Dele Momodu, has accused President Muhammadu Buhari of "playing political cards" with the Coronavirus pandemic.
Momodu berated the president in his weekly column, "Pendulum" on Saturday. He criticized the president for 'side-lining' the Vice president, Yemi Osinbajo over 2023 Politics. He wrote;
"It is unpardonable that Mr Buhari will totally ignore a man as modern, cerebral, diligent and conscientious as his own Vice President, Prof Yemi Osinbajo SAN and instead ask the Secretary to the Federal Government, Mr Boss Mustapha, to handle what is a global crisis."
"There are only two reasons why Professor Osinbajo is seemingly being side-lined. The first is the politics of 2023 and the second is the unforgivable feeling that he will upstage the President by once again delivering a stellar performance in governance."
"Nobody knows what will happen in 2023, and I really don't care for now, but we are all concerned about what is presently happening around us. As for upstaging the President, had this not been so tragic it would have been just plain laughable."
Momodu adds that unless the president understands the importance of 'team-work', no significant progress will be made for the country.
He pointed out that all the ministers and governors should have been put under the control of the VP. It will be recalled that shortly after winning the 2019 general elections, President Buhari ordered his ministers to direct all their queries and needs to his Chief of Staff, Abba Kyari instead of VP Osinbajo.
"All the relevant Ministers and State Governors should have been assembled under the central command of our Vice President. It is not remarkable to us that the only ray of hope shone when the National Economic Council headed by the VP met yesterday and immediately charted a course that the Presidential Task Force had found practically impossible."
"I believe that this is a situation where all hands must be on deck. Even members of the opposition should be invited to offer their own advice, logistics and support like we saw in South Africa. Nigeria is not owned by APC and there is no reason to claim a monopoly of wisdom."
He urged the President to quickly handover the COVID-19 taskforce to VP Osinbajo.
"The time to act and pass the mantle on to an astute visionary leader and commanding presence is now. Let the Vice President take the helm as Deputy Chairman, with the President as the National Chairman of the reconstituted task force on this damaging and debilitating COVID-19."
"The Government must not fail, because that will mean all of us have failed", he concluded.