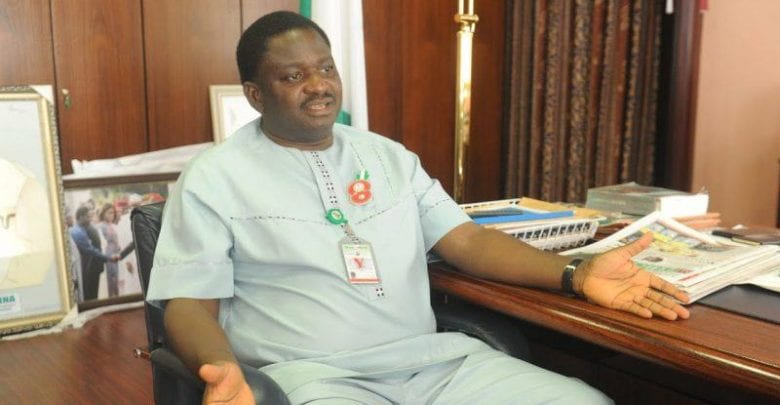 Presidential Spokesman, Femi Adesina has revealed why President Muhammadu Buhari has not been addressing Nigerians on the COVID-19 Virus Pandemic affecting the country.
During an interview with Channels Television on Thursday, Adesina disclosed that the President's inability to speak to Nigerians on the pandemic is a matter of 'Style'. In his words;
"It's a matter of Style. If you go back to school, you'll remember in Stylistics class, we were told that style is Idiosyncratic which means it differs from person to person."
"The Style that 'A' adopts may not be the one that 'B' adopts. There is style that you can call 'THE STYLE' for everybody. So, everybody is at liberty to adopt a style that suits him."
"The Style our president has adopted is to set up a presidential task force headed by the secretary to the government of the federation, which briefs regularly…The health minister who briefs…the minister of state health who also briefs…you have the NCDC national centre for disease control, they brief….you have that chain, so there is no lack of Information" he said.
Adesina also refused to reveal the health status of the Chief of Staff to the President, Abba Kyari, who tested positive for the deadly COVID-19 virus.