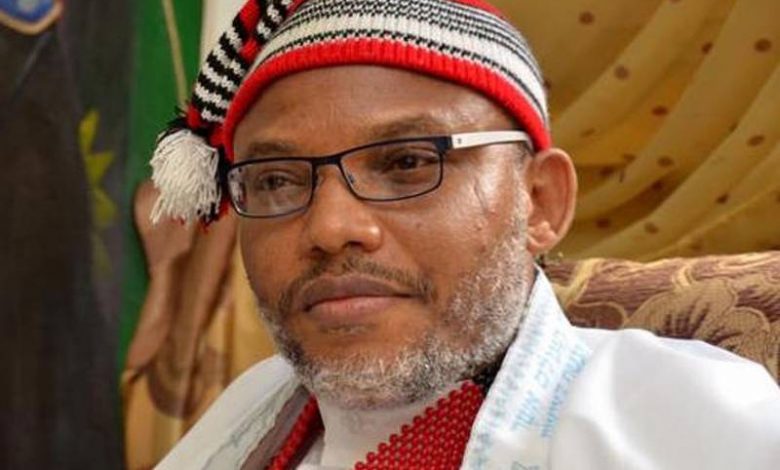 Justice Nyako of the Federal High Court in Abuja has ordered the Department of State Services (DSS) to allow Nnamdi Kanu to socialise and practise his religion in detention. The Indigenous People of Biafra (IPOB) leader, however, was not present at the hearing of his case before the judge on Thursday.
Aloy Ejimakor, Mr Kanu's special counsel told the public through a statement released after the hearing that there were also no security operatives present in the court. Mr Ejimakor further said that he was not given any explanations for his client's absence absent from the hearing.
"First, there was total absence of security operatives in court and around the outer perimeters as was the case during previous proceedings," Mr Ejimakor said in the statement.
"Second, Mazi Kanu was not in court and there was no officer from the DSS to explain why.
"Finally, the court ruled that it will entertain all outstanding applications at the next hearing date."
Mr Ejimakor then proceeded that his client should be "given maximum comfort possible in the detention facility", "allowed a change of clothing", and
"allowed free practice of his Jewish faith including access to his Jewish religious materials."
The orders also require the DSS to "obey all the previous orders granted" prior to the hearing. This includes allowing Kanu to be visited and accept visitors of his choice.
The DSS was also ordered to allow Kanu "to mingle freely with other inmates or any other persons".