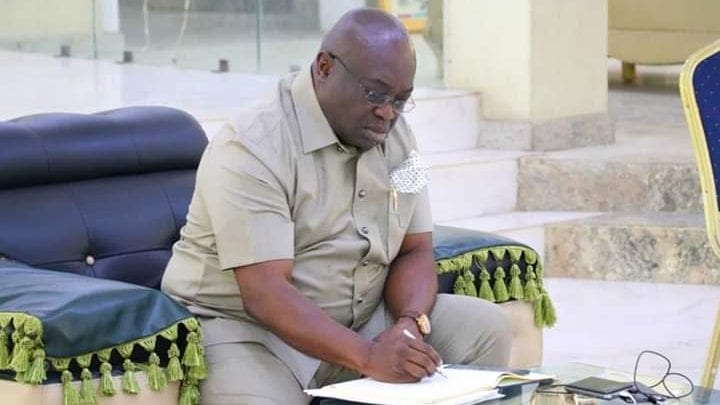 The Abia state Ministry of Health has declared a man wanted for sneaking into the state amidst a lockdown put in place to prevent the spread of the COVID-19 virus.
According to a statement signed by John Okiyi, the state commissioner of Information, the man identified as Vincent Prosper is to be arrested on sight.
"Abia State Ministry of Health in partnership with the State Inter-Ministerial Committee on COVID-19 has declared one Vincent Prosper, who sneaked into Abia State from a neighbouring state, wanted."
"He was last seen around 153, Azikiwe Road, Aba. Anyone with useful information on his whereabouts should call 0700 2242 362 or contact the State Commissioner for Health." the statement read.
However, the state government also announced the extension of its lockdown, adding that it was in the best interest of the state.
"Following the advice of medical experts and a painstaking review of the coronavirus situation with the state COVID-19 Inter-Ministerial Committee and in our continued determination to protect Abians from the pandemic while also ensuring that the effect of preventive measures on our people is alleviated, Governor of Abia State, Dr Okezie Ikpeazu, has directed as follows:
1. The statewide lockdown is hereby extended from Monday, April 20, 2020.
2. The window of two days, Saturday, April 18 and Sunday, April 19, 2020, is for our people to restock while the total lockdown resumes on Monday, April 20, 2020.
3. Abians are expected to use the two-day restocking window to acquire face masks as it is now compulsory to wear face masks before leaving home.
4. The closure of our borders is still in place. Further directives have been given to those manning the borders to ensure tighter measures are put in place."