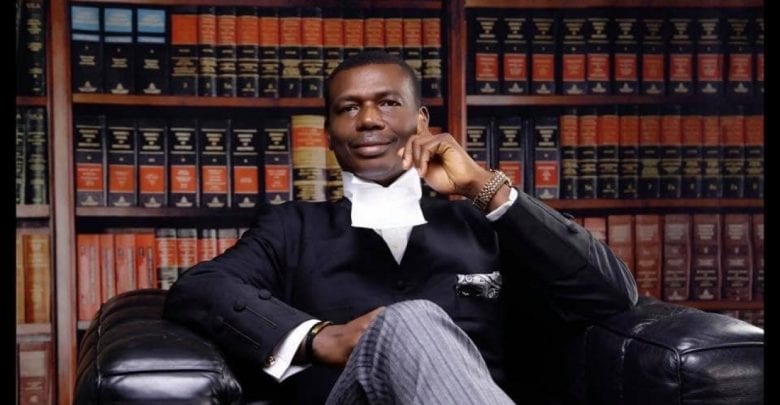 A Lagos based lawyer and human right activist, Ebunolu Adegboruwa, has appealed to President Muhammadu Buhari, to reverse the lockdown placed on Lagos and Abuja.
On March 29, 2020, the President ordered the lockdown of Lagos, Ogun States and Abuja from March 30, 2020, as movements of persons were restricted, save those on essential services.
Mr Adegboruwa in his article said "the concomitant effect of this has been very catastrophic indeed, especially for daily wage earners.
"No doubt the President meant and acted well, though a bit late, but it is not in doubt that the action of the President was the best in the circumstances of our present realities, even though it had no legal backing.
"Having now reviewed the situation of the COVID 19 pandemic as it affects Nigeria, it is clear that Lagos State has saved the nation of this calamity through its proactive measures, which have now been adopted by most other States. In this regard, I commend Governor Babajide Sanwoolu and in particular Prof Akin Abayomi, the Commissioner for Health, for their gallant efforts towards arresting the spread of the pandemic.
"Since the President announced the lockdown, there have been different interpretations and implementations, leading to abuses by security agents.
"The economic hardship being faced by the people is horrendous and the so-called cash distribution has no real value to the people.
"As Lagos State has now declared a 100% recovery rate, and it is the most affected State, there is a need to review the lockdown, to ease the burden of the people.
"The measures already put in place by Governor Sanwoolu before the lockdown was effective enough to combat the spread and they should be retained, but without the restriction of movement.
"The banks and markets should open and people should be allowed to move around, to eke out a living for themselves."
"I, therefore, appeal to the President to lift the lockdown and allow the Governors and Minister of the affected areas to determine the scope of measures to be taken in preventing further spread.
"Abuja being the capital of Nigeria and Lagos being the commercial nerve center, both cities cannot remain under lockdown beyond one week.
"I commend the President for the love demonstrated for the well-being of the people and urge him to end the lockdown from Friday, April 3, 2020."