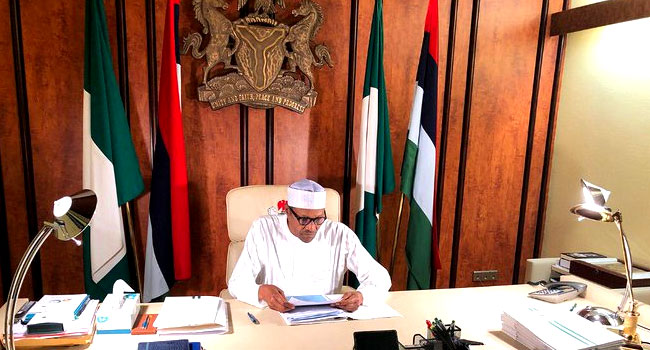 Owing to the Coronavirus lockdown, President Muhammadu Buhari has directed that the repayment of TraderMoni, MarketMoni and FarmerMoni loans be extended by three months.
Mr Buhari made this known during a nationwide broadcast on Sunday evening.
He addressed pertinent issues regarding the spread of coronavirus and how the government is working assiduously to combat it.
"I have directed that a three-month repayment moratorium for all TraderMoni, MarketMoni and FarmerMoni loans be implemented with immediate effect."
Mr Buhari also directed that a similar moratorium be given to all Federal Government funded loans issued by the Bank of Industry, Bank of Agriculture and the Nigeria Export-Import Bank.
"For on-lending facilities using capital from international and multilateral development partners, I have directed our development financial institutions to engage these development partners and negotiate concessions to ease the pains of the borrowers.
He assured that the Federal government will avail all necessary resources to support the response and recovery of coronavirus patients.
"We remain committed to do whatever it takes to confront COVID-19 in our country," He said.
It should be noted that Nigeria has so far recorded 97 Covid-19 cases since the index case was discovered in February.