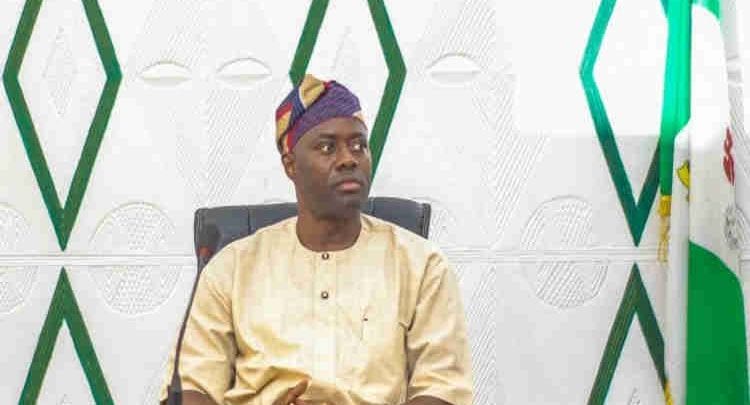 The Governor of Oyo State, Seyi Makinde, on Friday, frowned at the fake news spread by one of his aides about Coronavirus.
Mr Makinde sacked Muritala Adigun, his special assistant on Digital Media, for misinforming the public that the government purchased disinfecting machines to combat the spread of COVID-19.
This, he did days after the state recorded its first case.
"Oyo State Government in her readiness to combat the escalation of COVID-19 virus purchases disinfecting machines to be used across the state," he wrote on Facebook.
A check, however, proved otherwise. It was discovered that the picture attached to the post showing the disinfection machines were from the Lagos State Government.
Having noticed that the backlash from the public, Mr Adigun pulled down the post. He subsequently tendered an apology as he alleged the opposition of hacking his Facebook account.
"APC agent of darkness that hacked my Facebook account to disseminate this false information about Oyo State Government yesterday won't escape the hand of law," he alleged.
Removal:
Following the controversy, the post generated an online furry and the Oyo State government felt embarrassed.
Mr Makinde's government was brought to disrepute. Hence, took proactive measures. He dismissed Mr Adigun with immediate effect.
According to a letter by the Secretary to the State Government, Olubamiwo Adeosun, Mr Adigun's termination of employment was with "immediate effect."
While the state failed to mention his offense, sources closed to the government said Mr Makinde was not pleased with the embarrassment that followed the post.
To avoid further occurrence, Mr Adigun got the reward for spreading fake news.
"Your contribution within the short time of your sojourn is appreciated and commendable, and, therefore, wish you successes in your future endeavours," the letter read.
Effect of fake news:
Therein lies the danger in posting or reposting information online without verifying them.
Even after Mr Adigun had apologised, the post cost him his job and he may never have such an opportunity again.
If you retract that tweet or online post, the message has already been sent; opinions have been shaped, and violence may occur.
If you think that is extreme, ask the Rwandans about the genocide that killed hundreds of thousands of people which was fuelled by misinformation on the radio.
Just as it is your inalienable right to express yourself online, it is also your obligation to ensure that your 'expression' does not cause the loss of another's life or future or even cause the loss of your job.