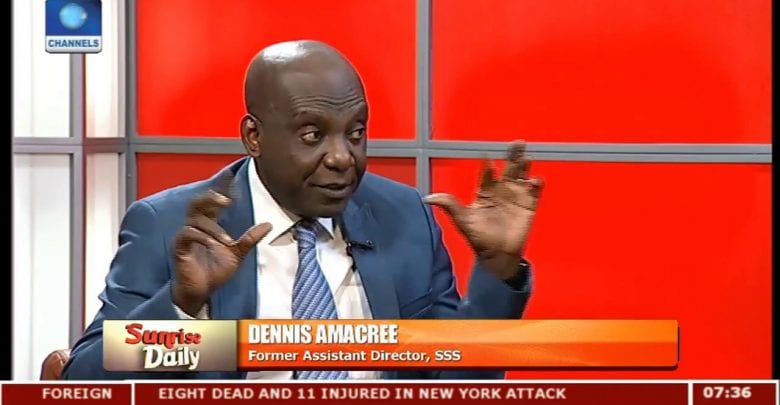 A Former Assistant Director of the State Security Service(SSS), now Department of State Services(DSS), Mr Dennis Amachree has warned that the use of facemasks pose a security threat in the country.
It will be recalled that the Nigerian government has mandated the use of facemasks in 3 states; Lagos, Abuja and Ogun as it plans to relax the lockdown currently in effect in those areas next week.
Amachree while speaking during an interview on channels television pointed out that robbers and other miscreants in society could easily take advantage of the use of facemasks to disguise and attack people.
"In the security area, it becomes a big threat whereby robbers and all kinds of criminally minded people are going to cover their faces and you don't know them anymore. CCTVs cannot pick them again."
"You know, so that is another one. and we have to be very careful with that. Security agencies have a lot of work to do now," he said.
When asked if he thought Nigeria had the capacity to deal with this issue, he simply said;
"When I say security agencies have a lot of work to do, it also flows down to all of us. Security is everybody's business. So we too should be watching out. You know, if you see somebody who is making extra effort to conceal his identity, you look at him carefully".