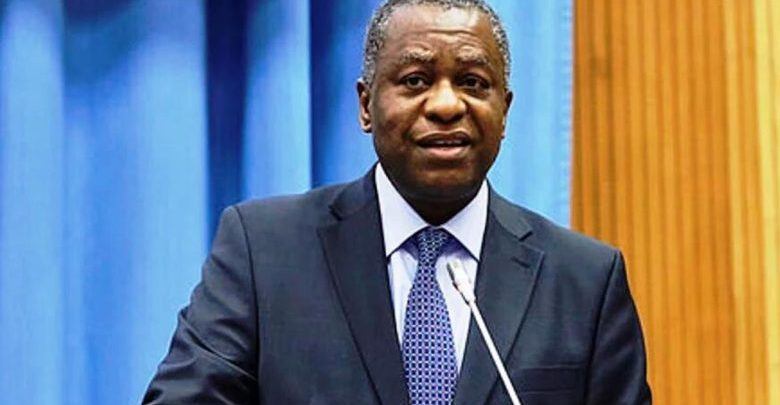 The Federal Government has apologised for the delay in conveying some Nigerians who returned from the United Kingdom to Abuja, the nation's capital.
Minister of Foreign Affairs, Geoffery Onyeama, gave the apology during the daily briefing of the Presidential Taskforce on COVID-19 on Friday in Abuja.
POLITICS NIGERIA reports that the Nigerians who were stranded in the UK following the COVID-19 lockdown arrived in Lagos on Friday afternoon.
The airplane British Airways 9155 touched down at the Murtala Muhammed International Airport at about 13:45 pm on Friday.
However, the returnees are stranded at the airport and have not been airlifted to Abuja, where they will be tested for COVID-19 and put in isolation for 14 days before being allowed to leave for their homes.
Speaking further, Onyeama said the delay was due to the fumigation of the Air Peace aircraft due to fly them to Abuja.
The minister noted that the delay is regrettable, adding that the government is doing everything possible to transport the returnees to Abuja.
He noted that the 14-days isolation is required to ensure the coronavirus-status of every returnee is ascertained.