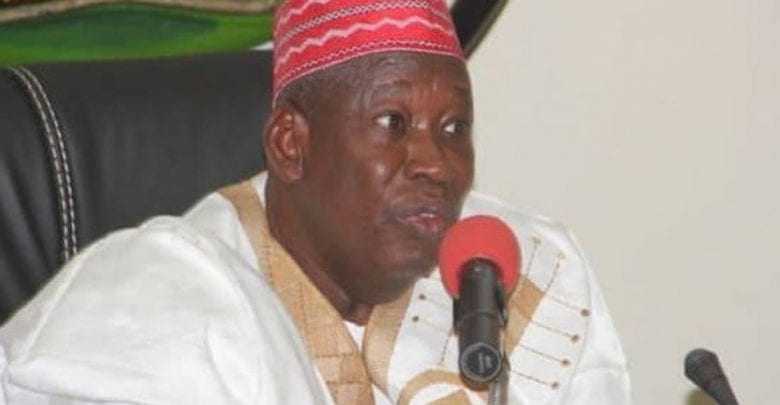 Governor Abdullahi Ganduje of Kano state has ignored the directive of President Muhammadu Buhari to extend the total lockdown of the state by two weeks.
The Chairman of the Presidential Taskforce on COVID-19, Boss Mustapha, had announced the President's decision to extend the lockdown in the state at the daily briefing of the committee on Monday.
But in a statement on Monday evening signed by his spokesperson, Salihu Tanko, governor Ganduje issued guidelines to ease the lockdown announced by the president.
The governor said Friday congregational and 'Eid' prayers would be held in the state while physical distancing rules, washing of hands, and the use of hand sanitizers will be obeyed.
According to the statement, the governor's decision is based on the recommendations of 30 Islamic scholars in the state.
"The partial lift on the lockdown will now be for three days, that's Monday, Wednesday and Fridays between 10 a.m. and 4 p.m.," Ganduje said
"Government also considered it convenient to allow the conduct of Eid prayers in all the five Emirates in the state under strict observance of safety and prevention protocols."
He, however, said there would be no Sallah festivities in all the five emirates including the traditional Hawan Sallah, (Sallah Durbar).
"We've directed the state Hisbah Board to hold meetings with Imams and deploy its personnel to Friday Juma'ah Mosques across the state to ensure that worshipers comply with personal hygiene through maintaining social distancing, hand washing and use of sanitizers.
"The state would also continue to work toward ensuring that together we stand to fight the deadly disease, call on the residents to continue to support the government in this direction," Ganduje said.