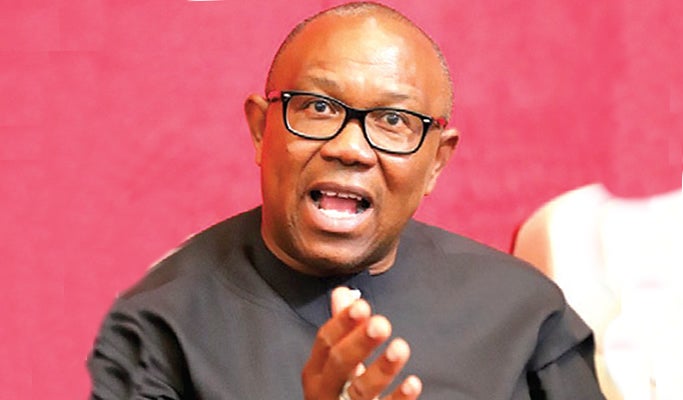 Former Vice Presidential candidate of the Peoples Democratic Party (PDP), Peter Obi, has urged President Muhammadu to give each state of the Federation N10billion to cushion the effect of the COVID-19 lockdown in the country.
According to the former Anambra Governor, this will help each state to provide for its residents who are affected by the extension of the lockdown order aimed at curtailing COVID-19 in the country.
Obi, who made this known during an interview on Channels Television on Wednesday, admitted that there is hunger in the land as a result of the lockdown.
The PDP chieftain, however, commended President Buhari for extending the lockdown in FCT, Lagos and Ogun states, saying that it is necessary and important.
"For me, the extension of two weeks is necessary and important. It is necessary and important because we don't have the resources to fight the pandemic if it escalates and spreads.
"The only thing we have now is containment. But in doing so, it is critical we look at ways we can manage this process effectively," he said.
Obi also appreciated the Nigeria Centre for Disease Control (NCDC), the Federal Government and all state governments' effort at curbing the spread of the respiratory virus in the country.