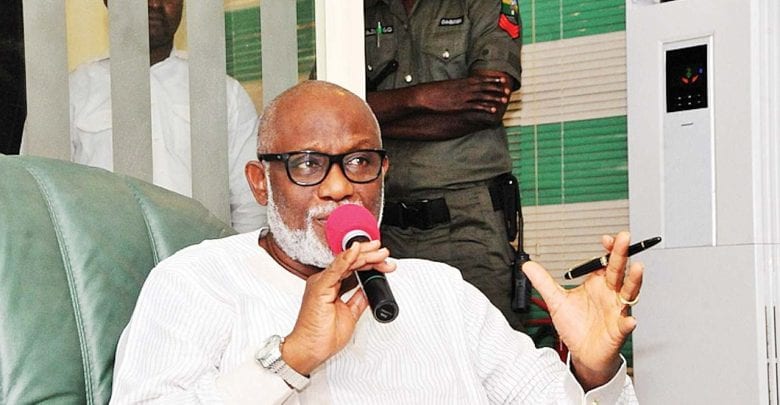 Governor Rotimi Akeredolu of Ondo state has cancelled all Easter services in the state over the rise in the cases of Coronavirus (COVID-19) pandemic.
POLITICS NIGERIA reports that Akeredolu had earlier temporarily lifted the ban on religious gathering in the state in order for Christians faithful to go to churches on Sunday for the Easter celebration.
However, after Afenifere and some residents of the state condemned the governor for giving approval for the celebration of Easter in churches, Akeredolu has rescinded his decision.
In a tweet on Saturday on his official handle, Akeredolu said the lockdown has been enforced and all gatherings have been cancelled after meeting with the state's chapter of the Christian Association of Nigeria (CAN).
"I've heard you all and your concerns on the need to #LockDownOndo.
"I have just concluded a meeting with CAN and we have resolved that the services will not hold again.
"Thanks for your concerns. Stay blessed and Happy Easter to all," he tweeted.
Also, the state Christian Association of Nigeria (CAN) has advised Christians to hold Easter services at home and celebrate with their loved ones.
A statement by the Ondo Chairman of CAN, Rev. Ayo Oladapo, read: "In view of the present situations with the second index case of COVID-19 in the state, and in due consultation with all stakeholders. We have resolved to cancel the Easter Sunday Service."