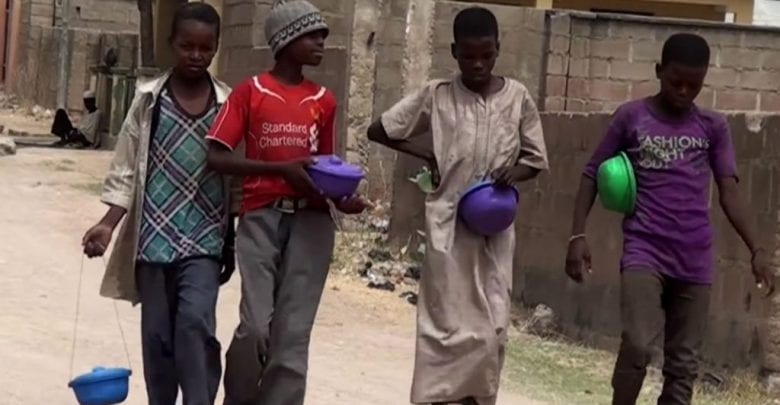 A pro-democracy group, Concerned Nigerians, has condemned Governor Abdullahi Ganduje of Kano state and few other governors over the deportation of 'Almajiris'.
POLITICS NIGERIA reports that the Kano state government had transferred 1,098 almajiris to different states in the country as the Coronavirus pandemic spread fast in the northern state.
The state transported 419 almajiris to Katsina, 524 to Jigawa, 155 to Kaduna, and 100 were taken to Bauchi state.
In a statement made available in Abuja by its Convener, Deji Adeyanju, the group condemned the deportation of the children to their state of origin. It added that the state governors erred by that singular action.
According to the group, It is reprehensible and irresponsible for any government to deport its citizens especially vulnerable children whose lives may be endangered in the process of deportation.
It described the deportation as an ill-thought-out, inhumane, callous, and gross abuse of the fundamental rights of the children.
CNG, however, urged the federal government to immediately stop any form of deportation or harassment of the children or any Nigerian and ensure that their rights are protected.
"The deportation of these Nigerians by state governors is unconstitutional. Section 41 of the CFRN guarantees the rights of every citizen to move freely throughout Nigeria and to reside in any part thereof and no citizen shall be expelled or refused entry.
"Nigeria is a nation governed by law and order and unconstitutional acts like this must be condemned by all and sundry. The children are protected by law and their freedom to move and live in any party of the federation without being hounded or harassed by the state must be upheld," the statement read in parts.