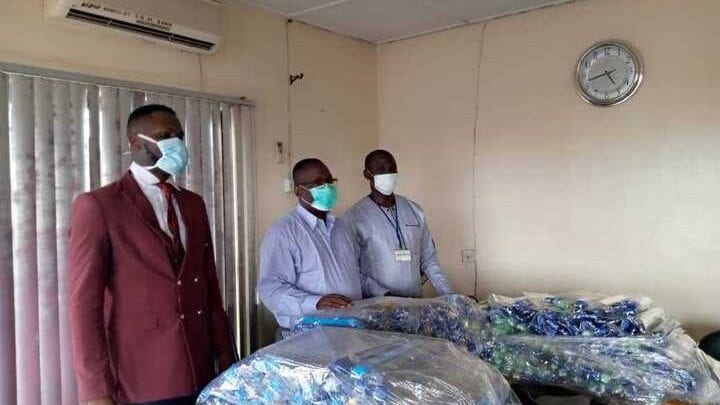 The National Association of Nigerian Nurses in North America (NANNNA) has honoured the request of Nigerian Universities Nursing Students Association (NUNSA) to provide Personal Protective Equipment (PPEs) for Nurses combatting Coronavirus.
In April, the students had written to Emilia Ngozi Iwu, the President of NANNA, that the COVID-19 pandemic in Nigeria is pitiable and called for the organizations' Charitable intervention and contributions to help the health care professionals.
"We hereby use this medium to succor for Personal Protective Equipment for Nurses in Nigeria who are at the forefront of fighting the attack against COVID'19. This is due to the scarcity and inadequate provision of PPE's by the Nigerian Government and this has placed Nigerian Nurses at great risk.
"Our association is using this medium to write to your ever conscious and good Charitable organization to please provide PPE succor for Nigerian Nurses across the 36 states in the country, as a means of your support in the nursing profession and the Nigerian government.
"This request, however, is also aimed at preventing other Nigerian Nurses from the COVID'19 outbreak in the course of taking care of patients as 8 Nigerian Nurses already tested positive of Coronavirus while 36 others are in isolation awaiting their test results. This is also in another way to prevent the reoccurrences of the heartbreaking death of Nurse Justina Ejelonu, who contracted Ebola while attempting to Patrick Sawyer at the Lagos State Teaching Hospital, which happened 6years ago (2014) during the EBOLA outbreak", the students wrote then.
In reaction to this, Nigerian nurses in North America on Friday sent 5000 protective face shields to nurses in Nigeria.
While 500 should be given to nurses in Lagos, Abuja will get 300 and 100 each for the rest 35 states in the country.
Lagos private nurse practitioners are expected to have 600 and 100 pieces for National Association for Nigerian Nurses and Midwives (NANNM), POLITICS NIGERIA gathered.