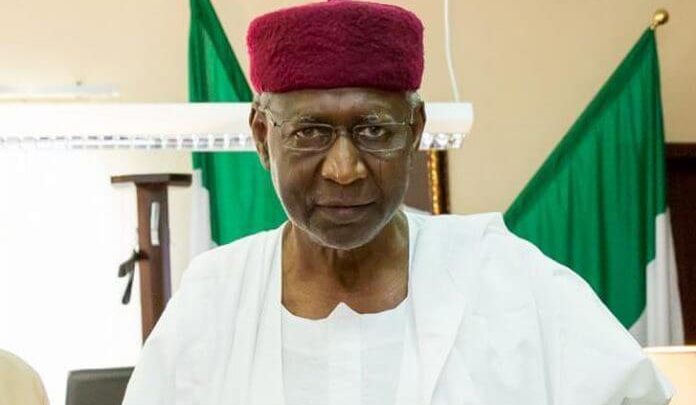 Nigeria's Health Minister, Dr. Osagie Ehanire, says the location of Abba Kyari, the Chief of Staff to President Muhammdu Buhari, has been kept secret because the aide has a right to privacy.
Politics Nigeria reports that Kyari in a statement on Sunday said he tested positive for the disease and that he would be receiving treatment and going into isolation at the Lagos isolation center.
However, the Lagos State Commissioner for Health, Prof. Akin Abayomi, had said on Tuesday Kyari is not in the state isolation center thereby sparking reports that the President's aide has been flown abroad.
However, during the Presidential task force briefing in Abuja on Wednesday, the health minister refused to reveal Kyari's location.
Ehanire said, "I want to repeat that every person, including each of you here, has a right to privacy. Each of you has the right to tell anyone whether you have been screened or whether you have tested negative or positive and that right is also granted to those who are in public office or VIPs.
"Some VIPs have chosen to disclose by themselves; some have authorised that their own result can be announced and I announced mine, the SGF gave me the permission to announce his, the Vice-President also gave us permission.
"For those who didn't give us the permission, we don't announce their results and we don't tell you who is positive or negative and we don't go into the fact of whether they are in treatment or not because it is not part of what the public needs to know.
"But let me tell you that all those who are screened and found positive, whether VIP or common man, are all in good care and in custody and are being properly taken care of."