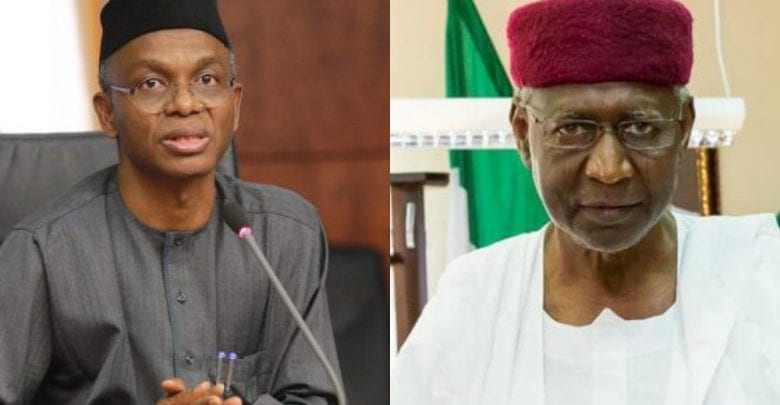 No one foresaw that COVID-19 would hit the ruling class in Nigeria until former Vice President Atiku Abubakar announced that his son was positive on that Sunday evening. Afterwards, many cases followed including the Chief of Staff to President Muhammadu Buhari, state Governors and officials, celebrities and other popular figures.
Majority of these public figures announced their status themselves or through their spokespersons or relatives.It should be noted that the number of confirmed cases in Nigeria is at 373 after 40 cases were recorded on Tuesday evening.
As of the time of reporting, 19 states and the FCT have confirmed at least a case of the virus in Nigeria.
Lagos State has now reported 214 cases, followed by FCT – 58, Osun – 20, Edo – 15, Oyo – 11, Ogun – 9, Bauchi, Kaduna and Akwa Ibom – 6, Katsina – 5, Kwara and Kano – 4, while Ondo and Delta have 3 cases each. Enugu, Ekiti, and Rivers have two cases each, while Niger, Benue, and Anambra have recorded one each.
While 99 patients have recovered and have been discharged, eleven people have died.
Amongst those who have recovered are; Bauchi state Governor, Bala Mohammed and Oyo State Governor, Seyi Makinde. Nevertheless, in this article, POLITICS NIGERIA reviews some public figures who contracted the disease three weeks ago and are yet to update the public about their COVID-19 statuses.
Abba Kyari

The Chief of Staff to President Muhammadu Buhari, Abba Kyari, tested positive for coronavirus disease (COVID-19) on March 23. He had travelled to Germany, one of the high-risk countries, for a meeting the previous week.
Although the news was first reported by This Day newspaper, he confirmed it six days after testing positive. In a personal statement signed by him, Mr Kyari said he would be transferred from Abuja to Lagos for further tests.
"Like the whole world, we are dealing with a new disease. Our experts are learning more all the time about coronavirus, what it does and how we can combat it. What we do know is that while some may become very sick, many others who contract the virus will not, and may have no symptoms at all. This is a disease that recognises no difference between north and south, men or women, rich or poor. We are all in this together," He wrote from sickbed.
Mr Kyari, 82, has been the subject of hoaxes and misinformation in recent times. The whereabouts of the Chief of Staff had generated controversies. At a point, it was rumoured that he had died. However, as at the time of filing this report, Mr Kyari is yet to announce whether he had recovered from the disease or not.
Nasir El-Rufai
The Kaduna State Governor, Nasir El-Rufai, on March 28, released a statement announcing that he tested positive to coronavirus. The statement, which he personally signed, reads, "Earlier this week, I submitted a sample for the Covid-19 test. The result came in this evening, and I regret to say that it is positive."
"According to the protocols for managing COVID-19, I am in self-isolation as required by the case management guidelines of the NCDC for someone that is no showing symptoms."
Mr El-Rufai had on March 18 attended a meeting of the Nigeria Governors' Forum. Bauchi State Governor, Bala Mohammed, who has also tested positive to the virus, was also in attendance. The following day, March 19, he also attended a meeting of the National Economic Council. Again, Mr Mohammed was at that meeting.
The following day, the Kaduna governor joined his colleagues for a breakfast meeting with officials of the World Bank. Sources close to the Kaduna Government believe Mr El-Rufai may have contacted the virus at one of the high profile meetings he attended during the period.
Meanwhile, on Wednesday, April 15th, El-rufai revealed that he was yet to recover adding that he will personally announce when he tests negative for the virus.
Atiku Abubakar's Son

The son of the presidential candidate of the Peoples Democratic Party (PDP) Atiku Abubakar, Mohammed Abubakar, tested positive for COVID-19 on March 22. The former Vice president made this known via his verified Twitter handle late Sunday evening.
"My son has tested positive to coronavirus. The @NCDCGov (Nigeria Centre for Disease Control) has been duly informed, and he has been moved to Gwagwalada Specialist Teaching Hospital in Abuja for treatment and management. I will appreciate it if you have him in your prayers. Stay safe, coronavirus is real," he wrote on Twitter.
Mr Abubakar, in a video circulated on April 1, said he was getting better but still positive for the disease.
He said spreading fake news and unconfirmed information about those suffering from covid19 is capable of "compounding their problems".
Mr Abubakar spoke in a video he made at the Abuja University Teaching Hospital where he is being treated since he was diagnosed with the virus almost two weeks ago. He is the first confirmed infected person in the Federal Capital Territory (FCT) where confirmed cases have now risen to 58.
Frank Okiye

The Speaker of the Edo State House of Assembly, Frank Okiye, tested positive to Coronavirus on March 25.
The state deputy governor, Philip Shaibu, disclosed this on Wednesday while addressing journalists in Benin City, the state capital.
"The index case of Coronavirus in Edo, the Speaker of the House of Assembly, Mr Frank Okiye, who travelled to the United Kingdom came back and has been on self-isolation.He was tested and proved positive. He is in stable condition and his family members have been tested and they all came out negative."
However, the state is yet to update the public on the health status of the Speaker.
Chioma

Fiance of the popular singer Davido, Chioma Rowland, tested positive for COVID-19 on the 25th of March.
Davido's statement read, "My fiancé Chioma also came back from London recently with our baby. We had no symptoms and still both feel perfectly fine but because of our recent travel history, we decided to take ourselves and our all close associates we've come in recent contact with for the COVID-19 test on the 25th of March.
"Unfortunately, my fiancé's results came back positive while all 31 others tested have come back negative including our baby."
Afterwards, while Davido claimed to have tested negative twice, he is yet to update the public on Chioma's COVID-19 status.
Mohammed Babandede

The Comptroller-General of Nigeria Immigration Service, Mohammed Babandede, on tested positive for Coronavirus (COVID-19) on the 29th of March.
"I tested positive for COVID-19," said Mr Babandede in a message sent to a Premium Times journalist in the early hours of Sunday.
"I have been in self-isolation since my return from the UK on Sunday on Sunday 22nd of this month with British Airways in Lagos."
As at the time of filing this report, the Comptroller – General is yet to update the public on his health status.