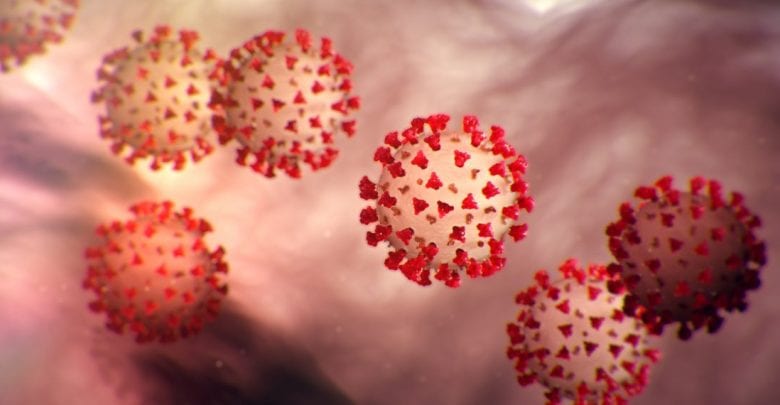 Just like health workers, medical experts government officials and security operatives, who are in forefront spearheading the fight against the global Coronavirus pandemic, the impact of entrepreneurs, small and medium scale enterprises, who through several acquired skills and training, push to sustain lives of so many cannot be undermined.
Nigeria, Africa's giant, recording over 7000 index cases of the pandemic, is predicted, just as other affected countries, by economic experts, to go into recession, if it eventually comes out of the crisis soon.
Zainab Ahmed, the minister of finance, budget and national planning, says the economy will head a recession in 2020, projecting that the extent of the recession can be mitigated if the economic stimulus plans are implemented.
In recent weeks, the President and other affected states' Governors, have ordered various lockdown measures to contain the widespread virus. These measures have effects on transportation, social gathering, businesses or organisation not involved in production.
However, as the case worsens, entrepreneurs, small and medium scale Enterprises have devoted to their skills and local investment to creating alternatives for residents to survive amid the pandemic, observation shows.
Such alternatives are majorly centred towards preserving the health status and educating residents during this period. These involve; the buying and selling of food items, transactions of funds, the alternate Ankara face mask, movement of properties, sales of educational materials, webinars programmes and chat rooms for skill acquisition and development.
Sales of Food Items
Before the inception of the pandemic, the country had always relied on the importation of goods and local – agricultural produces as the primary means of feeding its citizens. Although, President Buhari, in October, ordered the closing of its borders to curtail the smuggling activities of goods into the country. Squeal to this, some food production and processing firms have attributed their successful expansion to the closure, thus, giving rise to local investments in agriculture and cultivation.
The pandemic lockdown, furthermore, exposed alternative opportunities to farmers, traders and local dwellers on how to sell agricultural goods.
One Mrs Alaba, who sell local food called 'fufu' said, "Although transport fare is on the high side, I still get my share of grounded cassava to make 'fufu' and sell for people."
Another Mrs Esther, a food vendor, said "Sales have not been really impressive but, I sell local rice and beans for people. I have to pack it every day so they can eat it and that's why residents still enjoy my meal. At least I still make my sales and get my products from farmers."
Transaction of Funds
The lockdown measures, also closed down the banking sector to curtail the widespread of coronavirus. Nonetheless, residents could still, alternatively, pay bills, send and receive money, without going to the bank, through the Point of Sale (POS) and Quick Money transaction outlets established by some banks.
One Mr Tunde said, "I send and give money to people on daily basis with charges from 200-500 depending on how much you want to receive or send. I still have interactions with the banks despite the lockdown to the withdraw some cash to help in my daily transaction."
Ankara Face Mask
As part of preventive measures, the federal and state government issued a mandatory wearing of face mask for any person moving around
This move, created an idea for tailors and designers to alternative cloth-nose masks, Ankara Mask. This Ankara mask is carefully knitted to cover both the nose and mouth with its elastic rubber attached by the side. The advantage to this mask is the affordability and durability.
One Mrs Alake said, "I am a fashion designer and since the lockdown would not allow me to go down to the shop, I decided to work from home. Then, I realized the rapid increase selling in nose mask and the idea came to make one with cloth. Days later, I had noticed everyone with the same idea selling Ankara mask and I decided to toll the same line since I could also do it. Getting material was not an issue for me."
Movement of Properties
Upon its relaxation, the President announced a partial movement between 9am to 6pm. This announcement followed a reopening of some business as instructed by the state.
According to Lagos State Governor, Babajide Sanwo-Olu schedule, all non-food related businesses are to open on Monday, Wednesday and Friday between the hours of 8 am and 6 pm while food-related business are allowed on Tuesday, Thursday and Saturday between 8 am and 6 pm.
Nonetheless, dispatch and contract riders have aided the transportation of products to unit destinations.
One Mr Segun said, "Since people are not allowed to move around, we get calls to help send, receive and deliver their products. Some people reach us via our various applications while the locals contact us on phones to pick up their products."
Webinar and chat rooms
Observations have shown that just as many stick to consistent production and sales of goods, some had, through various online platforms, organised primary developmental and masterclasses for interested persons willing to learn certain skills or transact trade. These teachings are doing on various online platforms including Whatsapp, Zoom, Facebook, Instagram, Twitter among others.
Just as Nigerian employers are fighting to keep staff on their payrolls amid the financial pain inflicted by the COVID-19 pandemic, it is of no doubt that entrepreneurship have through their several adopted alternatives contributed to the survival of many during this pandemic.