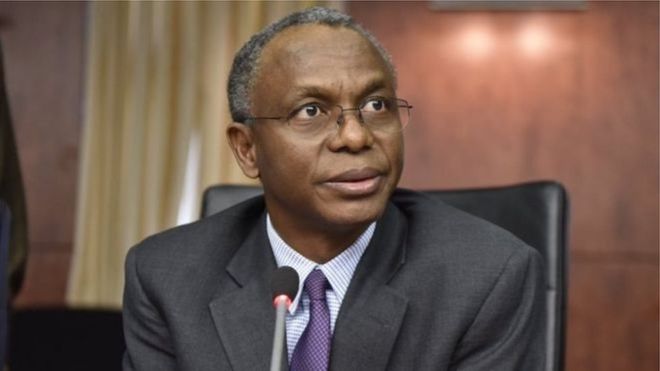 Governor of Kaduna state, Nasir El-rufai has revealed that he is yet to test negative for the deadly COVID-19 virus.
El-rufai, in a statement on Wednesday, revealed that he will personally announce when he tests negative. The statement read;
"Earlier today, between 10 am and 2 pm, I took a few hours during my isolation and chaired a virtual meeting of the State Executive Council. "I have not been cleared of COVID-19 yet. I will personally announce when I am confirmed negative." he stated.
El-rufai also admonished Nigerians to ignore any 'fake news' about his health.
"Please ignore all fake news even if they are what you wish for. I am grateful to our team ably led by the Deputy-Governor for keeping the agenda going without me."
"I am super proud of all our Commissioners, Advisers, Assistants security agency and other state government officials for a job well done." he added.