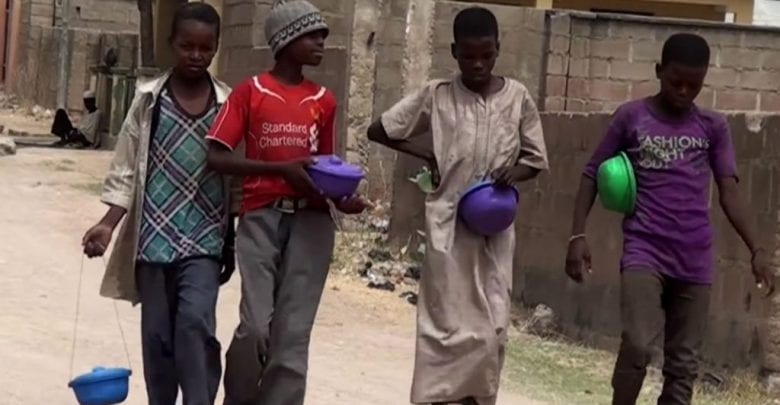 The proscribed Indigenous People of Biafra (IPOB) has berated Governor Abdullahi Ganduje and some Northern governors over the deportation of almajiris to their home states.
In a statement by its Media and Publicity Secretary, Comrade Emma Powerful, the group said the repatration of the children beggars is a way to export Coronavirus from Kano to other parts of the country.
IPOB, therefore, urged the people of the Southeast to reject the move, adding that IPOB would not accept the decision to turn the region into a destination for the almajiris.
The group also cautioned the Southeast governors, and Ohaneze Ndigbo not to allow South East to be used as a dumping ground for coronavirus.
"We wish to draw the attention of Biafrans and the world at large over the ploy by some Northern elements to export coronavirus from its Kano epicenter to other parts of Nigeria particularly Biafra land. Those behind this evil plot are currently pursuing its actualisation under the guise of repatriation of almajiris to their home states.
"Instead of locking down to stem the spread as was done by all states in South East and South West, Northern leaders opened their borders and allowed free movement of their people many of who are now infested with the pandemic. Now they intend to infest the rest of us with the virus under the guise of repatriation of almajiris. We won't allow this evil plot as no almajiri is from Biafra Land.
"Arewa political elite and elders created and groomed alamajiri for their selfish gain. Therefore, they must live with their creation because we are going to allow them to infect us," the group said.